Good serving of chic ambience and food
Cafe Noir
View(s):
Though a land of tea drinkers, coffee and the cafe culture has steadily been growing in Colombo in the past few years with both international chains and local cafes springing up throughout the capital. This trend has now spilled over to the suburbs, one example being the chic French-themed Cafe Noir that opened up at the start of this year in Battaramulla.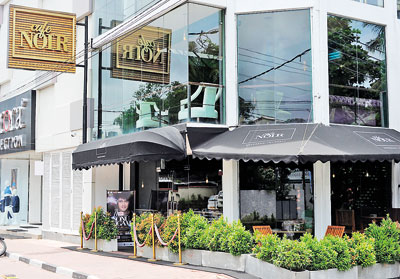 Located on the Pannipitiya Road, close to the Pelawatte junction, the Cafe is open every day and offers a wide selection of Western breakfast, lunch and dinner as well as coffee and snack options.
Checking out a few of the items on their menu, we started off with the Honey-glazed Chicken with accordion sweet potatoes. The chicken glazed with a thin coat of honey, was well cooked and succulent, well worth its price at Rs. 990. Marinated in what seemed to be curry spices, it gave a sort of Sri Lankan flavour. The accordion crisps, though thinly cut and fried were soft and well seasoned.
However whether the sour cream that was drizzled on the crisps complemented it or not is arguable. Accompanied by a salad with a light dressing, the dish was filling and worth its price, though by no means spectacular.
Next we had the Double Chocolate Brownie Cheesecake. As indulgent as it sounds we were pleasantly surprised at how light and fluffy the cream cheese was . Together with the chocolate layer it was delicious without being overly rich and decadent and was, Rs. 490.
We also tried out their eye- catching purplish blue Blueberry shake which had just the right amount of thickness and taste of blueberry, if a tad too sweet.
To wind up, we sampled their passion fruit Greek yoghurt. Made in-house and on request, the yoghurt which comes in a small jar at Rs. 480, was a lovely mix of sweet and tart, though much less thicker than we expect Greek yoghurt to be. There are other flavours, including strawberry and kitul.
The cafe's biggest highlights are its ambience with a chic and elegant interior and service. Head of Operations Amith Krishantha explained that a lot of thought and attention had gone into the interior design, from its custom-made plush seating to the fixtures and decor shipped in from Singapore, France and Italy, to give the feel of a Parisian cafe.
Each floor has its own distinctive style and theme. The ground floor, which has the cashiers' counter and functions as takeaway unit is a suave space, of predominantly black with gold and bronze fixtures.The first floor dining area, is darkly elegant but cosy, in hues of green, brown and bronze. Here the plush seating and glass and wooden furniture creates an intimate cafe setting. In stark contrast to the previous floors, the second floor has a lighter, brighter colour scheme of mocha, gold and white.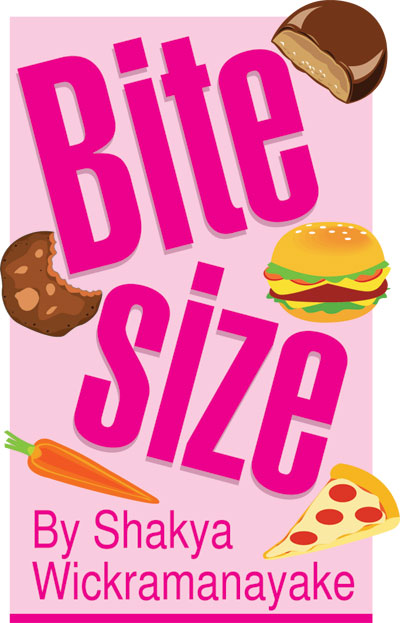 The large glass exterior makes the space appear large than it is. Primarily used for functions such as birthdays and corporate meetings, the space is open to all diners during the busy weekends. The result of having such varied designs is that each time a customer visits the experience seems different according to the Head of Operations.
Cafe Noir has ditched the conventional menu cards and items are presented on touchscreen tabs and monitors allowing customers to select their meal and make more informed decisions as it not only shows images of the items, but the ingredients used as well and the calorie count of each. Cafe Noir also offers valet parking for more convenience.
This month under the moniker "Cafe Noir Blanc", the cafe will open a new outlet in Thimbirigasyaya.
Address: No. 302 Pannipitiya Road, Pelawatte, Battaramulla
Operating Hours: 7 a.m. – 11 p.m. Monday to Thursday
7a.m. – Midnight Friday to Sunday
Price range: Rs. 400 – 2000
Contact no: 011 306 1500
Follow them on: *Instagram: Cafe_noir_sl
*Facebook: Cafe Noir