Building up underprivileged  communities
By Purnima Pilapitiya
Founder and director of Sahana Sri Lanka, young changemaker Indira Kithsiri speaks to the Mirror Magazine
View(s):
August found Indira Kithsiri flying in to Sri Lanka to sit on the jury for the E-Swabhimani 2017 Digital Social Impact Awards. The award, which recognizes the best locally developed e-content and application seems like the perfect scenario for Indira, whose own entrepreneurial spirit took her from being a 21 year old undergrad to working with the World Economic Forum in India and the South Asia region, co-authoring a book and launching her own charity foundation concerned with community and regional development in Sri Lanka.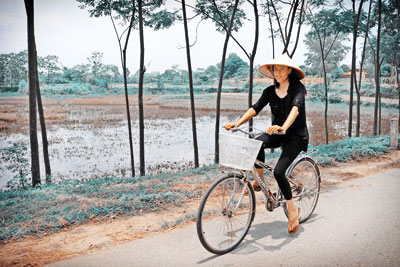 Although Indira's life began in the Swiss alps, her connection to Sri Lanka was always very strong. Born to a Swiss mother and Sri Lankan father with a background working in the hotel industry. "My mother gave me a very strict education but always provided me with fantastic opportunities to grow at the same time," she says, recalling her Montessori teacher mother's insistence towards her studies while encouraging the youngster's passions and pursuits. As a result I took her advice and always tried to accomplish the craziest dreams I had.
With her father's move to Switzerland, he began an Indian food catering business and Indira would relish spending time with him in the kitchen cooking till late in the night. Fast forward a few years and his influence would help Indira on her route to her higher studies in hotel management.
"I always wanted to find ways to improve the living conditions and increase educational opportunities of underprivileged children and women," Indira discloses, a yearning that was always at the back of her mind. In the wake of the 2004 tsunami disaster, the then 21 year old saw her dream transformed into a reality. She launched SAHANA in 2005, a nonprofit organization that would empower local communities and promote sustainability. "This invaluable and enriching experience has profoundly inspired me on the importance of giving back to society and generated innumerable rewards along my journey." In addition, Indira has also completed her third year with the World Economic Forum where she is a member of the Indian and South Asian team responsible for overseeing the Forum's engagement and community development within the region. Her primary focus, she tells us is developing regionally focused strategies and value propositions for governments, creating and managing regional projects, organizing and delivering innovative summits or project workshops.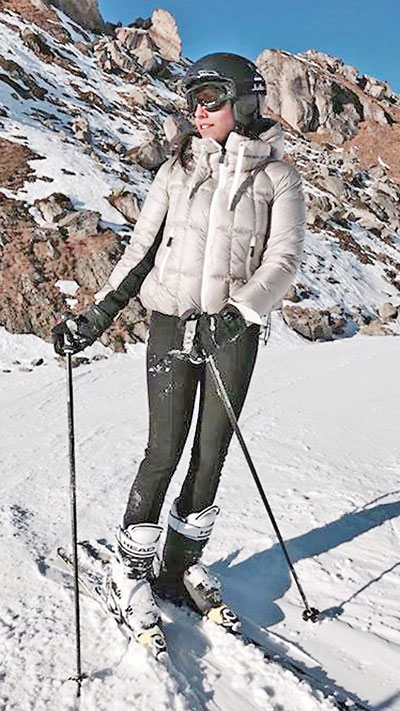 For the social entrepreneur being a part of the forum has offered her exceptional learning opportunities, cultivated her leadership skills, and provided her with different perspectives that have allowed her to bring another dimension to her work.
Always one to absorb whatever she learns completely, her experiences have also helped Indira with her latest project- co-authoring a book. "I never thought I would write a book in my life!" she admits. The chance to mix a new challenge together with her continuous desire to help and motivate arrived with an introduction to Hashendra Wijesinha, through a friend, who would become her co-author. Having become close friends over the last year, "my collaboration with him was born out of our closely aligned interests and aspirations to establish a non-profit organization focusing on mentoring young Sri Lankans in the areas of entrepreneurship, personal and career development, specifically for youth from disabled and low socio-economic backgrounds."
The book project- still a work in progress features an array of Sri Lankan personalities from different fields selected through an online nomination process on their website www.iaminspired.lk. Now with the nomination process officially closed, they are now in the process of identifying candidates for the final line-up.
Her favourite story she discloses is that of Chandima Rajapatirana, the founder of EASE Foundation who will be featured in the chapter "Human Rights & Philanthropy". Diagnosed with non-verbal autism at the age of four years, Chandima was finally able to communicate after 18 years of silence. His work as a poet, writer and advocate for the rights of people with disabilities and his Foundation are what moved Indira who is always drawn to changing attitudes and reaching wide audiences.
Balancing so many projects and continually looking for other avenues of engaging in humanitarian work that she loves so much has never once overwhelmed her.
"Be truly passionate and optimistic, maintain an entrepreneurial spirit, have faith and remain grateful for what you have," she explains.For Indira, a life with meaning is the ultimate prize. She echoes her mother's words to her while growing up- "the most important thing in life is to follow your passion and not to worry too much about convention and what people would say".