Ashley heads NETPAC Jury at 15th "Pacific Meridian" IFF in Russia
View(s):

Ashley Ratnavibhushana, the President of the Asian Film Centre and the Executive Director and Jury Coordinator of the Network for the Promotion of Asia Pacific Cinema (NETPAC) has left for Vladivostok, Russia to participate as the President of the NETPAC Jury at the 15th" International Film Festival of Asia Pacific Countries "Pacific Meridian" in Vladivostok, Russia to be held from September 9 to 15. His other jury colleagues are Ratna Sarumpaet, a leading feminist filmmaker from Indonesia and Vsevolod Korshunov , the Professor of film script writing at VGIK, the leading film school in Moscow and Lomonosov State University.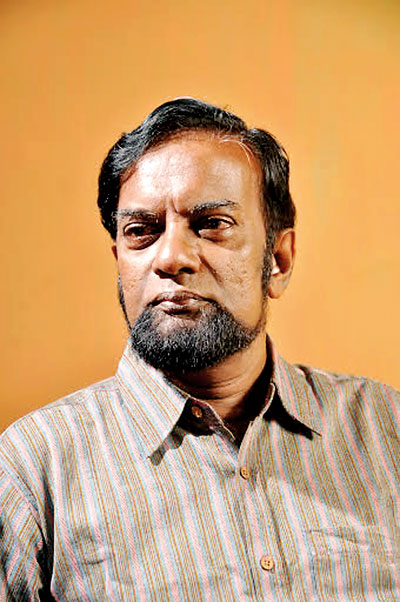 Ashley joined the Film Critics and Journalists Association (FCJAC) in 1969 and played a key role in establishing the Sri Lanka Branch of the OCIC (now SIGNIS) along with Rev. Fr. Ernest Poruthota. One of the founder members of the NETPAC in 1990, he was instrumental in establishing the Asian Film Centre in 1991 which makes a continual contribution to promote film culture in Sri Lanka. A distinguished member of the International Federation of Film Critics (FIPRESCI) and the International Federation of Film Societies (FICC) Ratnavibhushana has participated in several international film festivals in various capacities as Jury Chairperson, Jury Member and Delegate.
Also he has introduced Sri Lankan films and their directors to international film festivals and curated several Sri Lankan film packages at various international film festivals such as Hong Kong, Fukuoka, London, Jeonju, Kerala etc. Very recently he coordinated a Sri Lankan film package with twelve films at Vesoul International Film Festival of Asian Cinema, France under the title of "Masters of Sri Lankan Cinema".
He was the editor of Cinesith, a film quarterly published in Sinhala and co-author of the books 'Profiling Sri Lankan Cinema' (with Dr. Wimal Dissanayake / 2000) and 'Early Sri Lankan Cinema and its Association with the South Indian Film Industry' (with M.L.M. Mansoor / 2012) and co-editor of the book 'An Incomplete Sentence – The Cinema of Dharmasena Pathiraja' (with Robert Crusz and SivamohanSumathi / 2009) and 'LJP Lester James Peries Life and Work' (with Robert Crusz / 2005). Also he edited a Sinhala book on documentary and newsreels produced by the Government Film Unit which was published by the Department of Information in 2012.