SriLankan zeroes in on "commis" to agents
View(s):
Four months after Sri Lankan travel agents were shocked by the news that the national carrier planned to stop paying commissions on tickets, the decision has begun to bite from this month.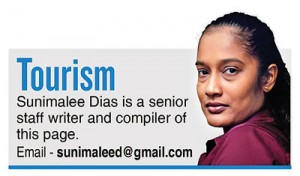 With the zero per cent commission on ticket sales proposal being granted an extension earlier on its effective date, it has now come into effect from July 1, IATA Sri Lanka President Channa Wijemanne told the Business Times this week.
He however, noted that the real impact of this would be known only by the end of the month as to whether it would have a direct impact or whether agents would be compelled to sell tickets of other airlines too.
This all depends on the fare factor, Mr. Wijemanne explained adding that today the market has become service sensitive as well as price sensitive.
The national carrier announced previously that it would be removing the 5 per cent commission given to travel agents for the sale of their tickets by April 1 this year. However, this date was later changed to July 1, at the request of the agents, to allow them to adjust to the new rules.
The carrier made this announcement following a meeting with the Travel Agents Association of Sri Lanka (TAASL) and the International Air Transport Association (IATA) in March at the SriLankan Airlines office.
The travel industry called for an emergency meeting on March 17 to discuss about the circular issued by the airline to end the commission given to agents for ticket bookings.
Since the carrier is levying a service fee for the sale of their tickets this same fee or even lesser could be adopted by the local travel agents.
Emirates had reduced their commission from seven to 3 per cent and agents were wondering how other airlines would react to this new trend but it was noted that at present no one else had followed suit.
SriLankan Airlines is currently dominant in India with the national carrier actually securing a monopoly here with their double daily flights to Mumbai compared to Air India and Jet Airways carriers.
Moreover, he observed that the industry was currently awaiting the movements of other airlines in line with the national carrier's move to fly direct to Melbourne from October. Whether other airlines would offer reduced or competitive pricing to this destination on a sector popular among Sri Lankan expatriates, is yet to be seen, it was noted.
With the commissions being zeroed, agents are concerned that some of the small timers might stand to lose on profits and Mr. Wijemanne noted that some might even consider focusing on providing other travel services.
SriLankan Airlines flights have been quite full to most destinations and the demand has been there with a good load factor and the service levels of all airlines would have to improve in order to be competitive, he explained.
The national carrier's monthly revenue of approximately Rs.5 billion is generated from outbound travel out of which about 95 per cent is contributed through the travel agent business.
The International Air Transport Association (IATA) billing system of payment or BSP is the centralised point for authorised agents of IATA. This system indicates a 35 per cent increase in 2016 compared to the previous year of ticket sales through the IATA BSP.