Lipstick smiles
View(s):

This story is of a long standing friendship between two women, both aging, and the two different ways in which they regard the process. This touches you not so much for the craft but the feeling and sense that has gone in to it.

N.B. Work sent to this page may be edited.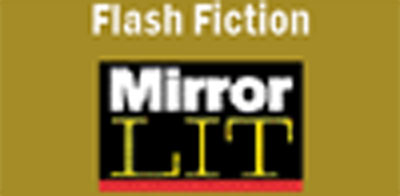 A white cotton kurta and blue pants.  Flat leather slippers.  Black and white hair well brushed.  Mala was ready.  Almost.  The final touch, lipstick, the only make up she wore these days.  Soon, she might have to give that up too.  Hands were not as steady as they once were.  She had stopped wearing eye make up when spectacles had become a full time necessity.
Mala picked up her handbag and on the way out, the gift bag she had kept on the table to make sure she wouldn't leave it behind.  She stepped out of the house sporting her plum lipstick smile and started walking as briskly as she could.  She wanted to be on time.  It was Kumari's birthday.
When Mala got to the café, Kumari, still beautiful despite age, was seated there wearing sad eyes and red lipstick.  On seeing Mala, Kumari smiled.  A smile that did not reach her eyes.  Just a red lipstick smile.  Mala noticed the ungainly smudges around it but said nothing.  Instead, she wished Kumari happy birthday and sat down.  Then they gave their order for tea.
Kumari started talking of her many woes and of loneliness.  Mala listened with sympathy as always,  but wished that she could find a way to make Kumari think and act positive.  That children would leave, retirement would come, were voids that Kumari should have anticipated and been more prepared for.  Kumari's preperations for aging had been limited to taking insurance policies and making savings.  She had given no thought to what she would do with her days and time.  If only she made an effort now, instead of looking at the inevitable changes as personal tragedy.
They finished their tea.  Mala said, "Kumari, I have something for you" and gave Kumari the gift bag.
Kumari said, "Thanks, Mala, but you shouldn't have," knowing that Mala was living on her modest savings.
Kumari took out a book of word puzzles from the bag and said that she would enjoy working on them. Then she pulled out a long envelope.  In it was an application form to join the local library, with the details already filled in.  Mala produced a pen and asked Kumari to sign at the bottom.  "We will go to the library now and get you membership.  You should start reading again.  Remember how much you used to read?"
Kumari nodded and took out another smaller envelope from the bag.  Inside she found packets of plant seeds.  Mala said, "I'll come over one morning and we'll plant these.  Then you can look after them.  You'll enjoy watching the plants grow and the vegetables will come useful."
Kumari stood up and Mala did the same.  "I am lucky to have your friendship, Mala.  I appreciate the thoughts you have put into these gifts.  These are things I should have thought of myself instead of complaining," said Kumari as she hugged Mala tight.
Mala hugged her back.  Then she took a tissue out of her handbag and wiped the smudged lipstick around her friend's lips.  Kumari smiled, a red lipstick smile, that reached her eyes.
D. de Silva