Beatlemania with our very own stars
View(s):

Remember the Beatles? How could we forget? The boys from Liverpool created music that literally shook the world.  From England to the USA and all around the globe, the Beatles redefined  rock embracing a limitless variety of harmonies, structures and sounds.

Here's your chance to relive the magic of the Fab Four -  when John Lennon, Paul McCartney, George Harrison and Ringo Starr – electrified audiences with their new and unique sounds.

'All You Need is Love'' is the theme for Samutthana's 10th year celebration.  And what a celebration it's going to be on Tuesday, August 16, at 7.30 p.m. at the Lionel Wendt theatre when singer-songwriter Rukshan Perera along with the versatile band Flame rock it with a Beatles concert of over 25 soul-stirring hits.

The perennially popular songs of this iconic band remain a favourite with the 60s groovers as well as many considerably younger fans.  Guest stars Harsha Makalanda, Asteria and Nivendra Uduman will offer an exciting and varied interpretation to the Beatles numbers which have been adored by generations around the world.
If you're a fan, come and be treated to an unforgettable evening of some of their best loved songs – join Rukshan, Flame and Friends and enjoy an irresistible evening of Beatlemania.

All proceeds from this show will go to Samutthana – the Kings College London Resource Centre for Trauma – for the provision of mental health services for children and young people affected by the recent floods in Sri Lanka.  Samutthana is marking 10 years of service, helping to reduce suffering and distress due to mental health.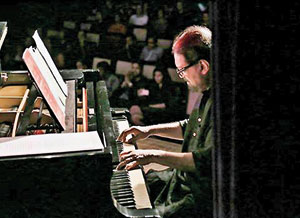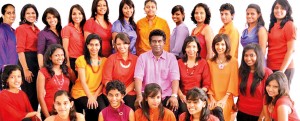 Tickets are available at the Lionel Wendt Theatre, or from Samutthana, 419 Nawala Road, Nawala – tel: 011 2883847, 077 6565201.