'Valentines Romance 2016' at 'Le Garage'
View(s):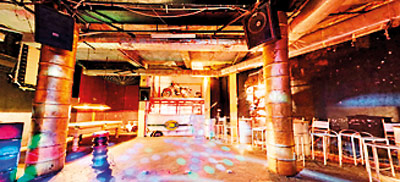 'Valentines Romance', a Special Valentine's Ball will be held at the 'Le Garage', Amaya Hills on February 13th and 14th, 2016.
Sun FM DJs will be in action at the Garage on Valentine's Day. The young ladies and guys can hang loose at the 'Le Garage' with DJ Saint, DJ Blake Styder, DJ Susa and DJ Kush.
Hi-Tech sounds and lighting will be provided by 'Master of Sounds'.
Couples can feel the real atmosphere of Valentine's at the 'Garage' with a new concept of presentation. There will be loads of competitions for revellers including 'Most Romantic Couple', 'Valentine Queen and King', 'Best Dancing Couple' etc.
The dance only entrance at 'Garage' will be charged Rs.1000/- nett
A special candle lit dinner for two will also be organized at the 'Rasawasala' restaurant on Sunday, 14th February for Rs.3,500/- nett. Per person.
Ladies will get a free rose and valentine souvenir.
Call on 081-4474022/7 for more details.