Spreading love through letters
By Duvindi Illankoon
View(s):
For those of you who don't have plans or you're simply taking a stand against evil corporate consumerism then drop by the Cakery at 4 pm to spread some love via letters. Join the Letter Earthlings as they celebrate Valentine's Day on a different note. Lukewarm pun intended.
Letter Earthlings works on quite a simple premise-once a month, a group of people gather in one place to put pen to paper and keep up a millennia old tradition of writing letters.
They mostly write letters based on requests, but occasionally they'll just write inspiring notes to be left in random locations to put a smile on someone's face.
This is a tradition for founder Nivendra Uduman, who began doing it during his university days studying Psychology in India. Nivendra roped in a few friends from Bangalore for a letter writing circle, and Senashia Ekanayake was a part of the project.
When they returned to Sri Lanka they kicked off Letter Earthlings in January 2015, with the help of Shalindi Pandithakoralage.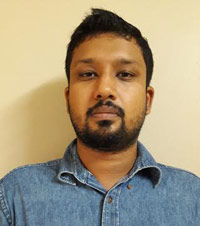 "It has been an inspiring year for us at Letter Earthlings because beautiful things kept happening all around us and that has been a great motivating factor to keep spreading love and hope in all nooks and crannies," says Nivendra.
Describing the project as a labour of love, he adds "Over the last year, we've had communities spring up in Singapore and Sydney apart from our communities in Sri Lanka, Dubai and India.
This is a huge achievement and the entire project sustains itself only on love and the spirit of community. We do not raise funds.
There have also been a number of events that we hosted in collaboration with the Goodwill Tribe, which is a kindness organization based in Dubai and India."
When they started out, Letter Earthlings would see the participation of about `10-15 people but this has now increased to an average of 20-30 writers, who give up a Sunday evening to write to strangers that they will-in all likelihood-never meet.
They're fulfilling requests made via a form on the group's Facebook page (link below), and at the monthly gathering these requests are distributed amongst the letter writers. They are then posted to the recipient.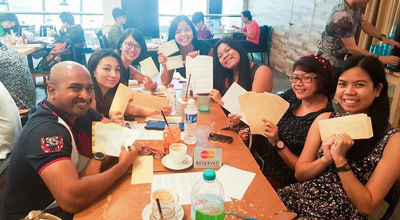 For this Valentine's Day, they'll be doing something slightly different. "Winnie the Pooh, when asked by Piglet ' How do you spell love' replied ' You don't spell it, you feel it'," Nivendra says.
"We like to go a bit further than Pooh and say that there is a certain magic in letters that spell out love and that's what we have in mind for Valentine's Day, 2016.
We usually write letters for the requests we get on our Facebook page, but this time around, we are sticking to our loved ones and not just limiting ourselves to the 'romantic kind of love'.
So, while savouring some yummy cheese cake and sipping on chilled Narang juice at the Cakery, we hope to spend time writing letters for those who matter to us the most."
So go on, join these letter love warriors at 4 pm today (Cakery, Sulaiman Terrace). You can also find Letter Earthlings on facebook.com/letterearthlings/