Oscars 2016: A look inside the £150,000 goodie bag
View(s):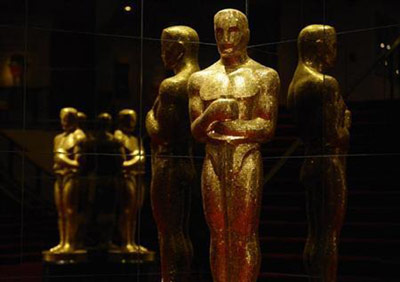 If you've ever been to an event where goodie bags are handed out then some posh chocolates or sweet-smelling moisturiser are normally the best you can hope for.
But when the guest list includes Matt Damon, Jennifer Lawrence and Sylvester Stallone that simply won't do.
As well as a gold statuette, and the biggest honour the acting world has to bestow, all this year's Oscar winners will leave with a goodie bag worth more than £130,000, the BBC reported.
The stars on the 2016 nominees list, including Leonardo DiCaprio and Eddie Redmayne, probably have a fair bit of cash, so it could mean employees or family members are about to receive some awesome "second hand" gifts.
Two-week walking trip in Japan, worth £31,000. That's enough time to sample the local cuisine so that's loads of fish, rice and pickled vegetables.
If your favourite actor wants to burn off the extra calories then a visit to Mount Fuji or Universal Studios Japan is also an option.
Luxury Swiss toilet paper, worth £200. Well, we all know its primary use. Although whoever wins can also use it to wipe away the tears of Oscars glory emotion too. Cosmetic surgery, worth £1,900
We think this is only open to female nominees but we do live in changing times so who knows. Winners have been promised a free "Vampire Breast Lift".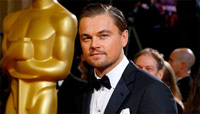 Apparently this is the latest craze in Hollywood. The procedure uses the patient's own blood to achieve "a rounder cleavage".
Oscars after parties are legendary and can last well into the next day. So what better way to prepare for the upcoming photo shoot or TV appearance than with a facial?
Personal training sessions -being shouted at while you're sweating and in pain might not be everyone's idea of fun.
Sylvester Stallone won't have any need for this prize should he win. But with Sam Smith unveiling a new trim look, other nominees might want to hit the running machine too.
Also included in this year's goodie bag is a lifetime supply of a particular skin-care brand, £40,000 worth of car rentals and an e-cig vaporiser.
The 88th Academy Awards will be hosted by comedian Chris Rock and takes place in Los Angeles on 28 February.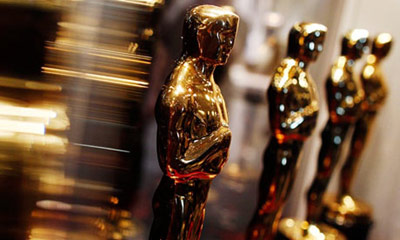 BBC