An evening of dazzling dance
Natya  Pravaaham;
View(s):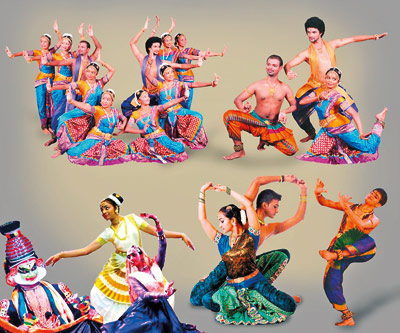 The premier performance of 'Natya Pravaaham' an outburst of dances presented by Aru Sri Art Theatre will go on the boards at 6 pm on March 4, 2016 at New Kathiresan hall, Colombo 4.
Presented by Past Pupils' Association Colombo branch of Jaffna Vembadi Girls' High school, this mega dance show is produced and directed by acclaimed dancing guru Dr. Arunthathy Sri Ranganathan.
A repertoire of classical Bharatham including Punya Krishna –dance drama, specially choreographed by veteran Sri Parshwanath and Upadhye and Shruti Parshwanath will also perform with the theatre dancers.
The evening will have a blend of dance styles Kathak, Mohini and Kathakali and also would be coloured by a scintillating performance by Mohana Priyan.