Sri Lanka warned of ISIS activity
View(s):

A state intelligence arm has warned the Government over what it fears is the radicalisation of Muslim groups turning out to be supporters of the ISIS – the Islamic State of Iraq and Syria. The concerns are reflected in a top secret report sent to President Maithripala Sirisena and Prime Minister Ranil Wickremesinghe.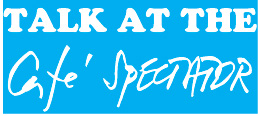 The report comes in the wake of two foreign governments about what they believe is ISIS activity in Sri Lanka.
The Government has learnt that 45 Sri Lankans from nine families have entered Syria where heavy fighting is now raging. This is after arriving in Turkey and crossing the border. Some had even transited in Pakistan to cover their trail. Whilst some are engaged in combat roles, others are said to be deployed in logistical tasks.
In July this year, a 37-year-old Sri Lankan, fighting with the ISIS, died in a bombing raid in Syria. Abu Shuraih Sailani, a father of six, was a karate instructor in Galewala, 28 kilometres from Matale. He worked as the principal of a private school and had given karate lessons during off duty hours.
Contrary to the popular belief that ISIS supporters were among Muslim groups from the Eastern Province, the report has noted that the groups were from Kurunegala, Kandy and the Colombo suburbs of Kolonnawa and Dehiwala.
Sri Lanka Muslim organisations and leaders of the community have condemned the ISIS and accused its leader Abu Bakr al Baghdadi of violating the tenets of Islam.
---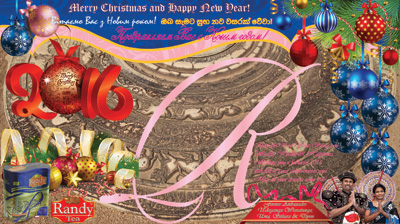 Missing Weeratunga sends greeting card to MFA
Detectives of the Financial Crimes Investigation Division (FCID) are still looking for Udayanga Weeratunga.
They want to question him on the controversial procurement of MiG-27 fighter jets for the Sri Lanka Air Force. He earlier ran a Sri Lanka restaurant in Kiev, the Ukranian capital, and was later appointed Sri Lanka's Ambassador in Russia by former President Mahinda Rajapaksa.
He had served six years in Moscow and was re-called by the Sirisena-Wickremesinghe Government. Since then, no details of his whereabouts were known. He had made a brief appearance at the Sri Lanka Embassy in Iran to say that his personal effects were bound for Sri Lanka in a container. He had sought help. Thereafter, Sri Lankans who visited Dubai said he was seen there. Since then the FCID has been trying to track his whereabouts.
Now Mr. Weeratunga, who is a fugitive, has sent out a Christmas – New Year card extending best wishes in Sinhala, Russian, Ukranian and English. This is what he has said:

Merry Christmas and Happy New Year!

May the New Year Bring you Wealth, Health & Happiness.
Wishing you a fabulous 2016 with full of great achievements and May all your dreams come true!
The card showed the historic moonstone (Sandakada Paha-na) with Mr Weeratunga in a Kandyan attire seen in bottom right corner. No, the big 'R' is not for Rajapaksa, but his tea brand 'Randy'. Yet no one is sure from where he had e-mailed those greetings.
One of the recipients is the Ministry of Foreign Affairs, which has been on the look-out for him for the whole of 2015.
---
SLT wraps up huge deal with Hutchinson
A deal between the Sri Lanka Telecom and the Hong Kong-based telephone giant Hutchinson has been wrapped up but the amount seems a closely guarded secret.
According to one source, the deal is said to be worth more than US$ 100 million. However, SLT sources refused to confirm the amount and said an announcement would follow once the deal was concluded.
Earlier, SLT Chairman Kumarasinghe Sirisena suggested US$ 90 million as "the purchase consideration." In a letter to Chan Chee Beng, a director representing the Malaysian equity in SLT, Mr Kumarasinghe said, "The proposed acquisition will significantly enhance the spectrum portfolio of Mobitel, asset base of the SLT group and will lead to improve the market position…."
Mr Kumarasinghe noted: "…there were several meetings organised under my direction with His Excellency the President, Secretary to His Excellency the President, Hon. Minister of Finance and also the Minister of Telecommunications and IT, respective Secretaries to ministries, Board members and senior Management of both SLT and Mobitel…It was observed that the above parties were so keen for the proposed Hutch acquisition due to expected economic benefits to the SLT Group." However, a meeting to be held thereafter in Hong Kong was cancelled "due to the prevailed uncertainty, unpleasant political environment and influences."
"It is not advisable for us to delay the process further since the proposed acquisition is considered as a much important major transaction for both SLT and Mobitel," Mr. Kumarasinghe then pointed out.
---
Minister's kopi quip
When the 2016 budget's Committee stage debate was taking place in Parliament, Megapolis and Western Province Development Minister Patali Champika Ranawaka ran into Prime Minister Ranil Wickremesinghe in the lobby.
Speaking in Sinhala, Minister Ranawaka declared that there was a time when Premier Wickremesinghe, then the Leader of the Opposition, had met former President Mahinda Rajapaksa to talk things over "kalu kopi" or black coffee.
Things have changed now, he said. Mr Rajapaksa was now visiting Premier Wickremesinghe in his office in Parliament for "kalu kopi" and added this was yahapalanaya or good governance.
---
Praise from Ronnie for Ravi's budget
A former Finance Minister, Ronnie de Mel has congratulated his present incumbent in office, Ravi Karunanayake, for his budget proposal.
In a letter dated December 2, Mr. de Mel says, "Congratulations on a very good budget. Best wishes for the future."
This was, of course, before the December 19 vote when the entire budget was virtually turned upside down.
---
Mayor's jubilee slip
President Maithripala Sirisena was the chief guest at the closing ceremonies connected with the 150th anniversary of the Colombo Municipal Council a week ago. A large tent specially constructed in the sprawling lawn outside the CMC premises was to accommodate invitees. They included former chairmpersons of local authorities, politicians and Government officials.
It was Mayor A.J.M. Muzammil's turn to give a vote of thanks. In the preamble, he referred to President Mahinda Rajapaksa, much to the amusement of President Sirisena, who laughed at the faux pas. His Worship the Mayor quickly corrected himself.
Mr. Muzammil is now in the Holy City of Mecca for Umrah. The Arabic word denote a pilgrimage to Mecca, Saudi Arabia, performed by Muslims which could be undertaken at any time of the year. This is in contrast to the Hajj where millions of pilgrims gather during a particular period.
---