Shuttle suspension lifted
View(s):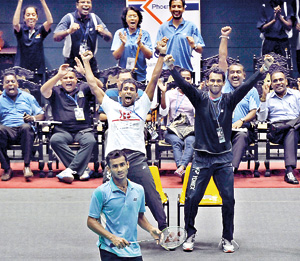 The suspension imposed by the World Badminton Federation on Sri Lanka was lifted yesterday according to a letter sent to the President of the Sri Lanka Badminton Association. Thomas Lund, Secretary of the World Badminton Federation in his letter has indicated the satisfaction of the world body of the democratic process the Annual General Meeting was held witnessed by a representative of the WBF. They also have accepted the amended constitution of the SLBA.
The letter also has stated that the BWF and NOC observers at the AGM have confirmed that their opinions, the meeting together with the elections were conducted accordance with the SLBC Constitution. As directed by the WBF the Sri Lanka controlling body has amended its constitution to suit the World Badminton Federation constitution.
When contacted by the Sunday Times Suraj Dandeniya, the President of the SLBA said that he is delighted on the lifting of suspension and commended the endeavours of the Minister of Sports, the National Olympic Committee and the Director General of Sports. Sri Lanka players too would be happy to hear this news as from now onwards they can take part in world competitions and the SLBA will get a chance to organise and conduct international events. -LR