Kandy on the charge, but, could the Havies stop them
View(s):

Kandy Sports Club and Havelock's have emerged in front at the end of three weeks of rugby. It appears that Kandy is finding themselves in a spot of claiming greater confidence to get the hands on the league crown.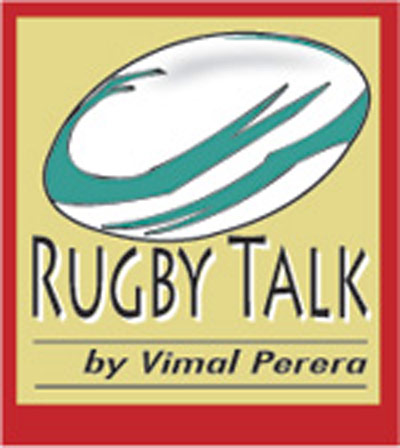 The victory over a star-studded Police team by 50 points to 13 is a sort of indication. This is on comparison to the other unbeaten team Havelock's who had close call of 16 points to 13 against a struggling Navy side.
The win was not so impressive that Havelock's did struggle to maintain the slender three-point lead when Navy were reduced to 14 men after front row Gregory was sent to the sin-bin for a tip tackle and was lucky not the get an on field red.
On the other hand the decision of Navy not to take a go at the post with and easy penalty with around ten minutes left prevented a draw at 16-all. Both Navy and Havelock's have a host of young schoolboy players who have been released for Junior National duty.
This is rare in comparison to the past when there has been a struggle between choice of club and country.
The game between Police and Kandy saw five yellow cards being issued and a red to Sharo Feranado of Police who earned a second yellow converting the offense to red.
The yellow card tally was three for Kandy and two for Police. It appears that there is a tendency to go high and break down earning penalties and yellow card in the process.
Sharo is a keen and hardworking player who sacrifices all he does by being much consistent in the many recent years where he has been shown a yellow or sometimes a red.
I have seen him change clubs during the last five years which means he has been under different coaches. Yet the question arises why he has not been adequately counseled to curb his tendency for bordering on going berserk.
The habitual yellow and or red cards will soon earn him a long wait watching than playing.
The Navy-Havelock's match saw 30 penalties being awarded of which twenty were at the tackle, ruck and maul. This is a little more than what I have seen in recent matches but not far away from around 25 penalties seen as an average in the first three weeks.
Players and coaches are aware that referees will penalize for not allowing quick ball at the break down. Despite the penalties dished out the offenses are repeated.
This will continue if the message is not understood when the referee blows for a penalty. You keep repeating the same mistake and earn another penalty.
The question that arise is as to who is not managing whom? Should coaches lead players to manage themselves on field or should that be done by the referees on the field. The debate will continue with each blaming the other.
The status quo will last as players will try to get the better thinking that they are another Richie McCaw, Warburton or Pocock while referees will continue whistling to alarm a penalty.
The other games saw CR beat CH by 45 points to 7 in scrappy game played at Racecourse. While CR failed to spur the engine to satisfaction CH looked more a bunch of rookie schoolboys.
Earning two yellow cards never helped CH. Army beat Air Force 37 to 25 and join CR to be the close next to Kandy and Havelock's. Air Force fighting with all engines at full throttle did much better than in the first two weeks.
The performance so far leaves a question to be asked on the competition itself which seem heading for a two team survival battle. I do sympathize with those who say we have only played three weeks of rugby hoping in saying so that Army or CR can create an upset.
Navy too can but will not make a great impact as they are already two games down. Police have men and material but have not had a day that makes them look like beating better sides and have already lost to Kandy and Havelock's making them available for nuisance value but cannot hope for a serious punch at the crown.
What this leads to ask is whether the competition justifies giving seats in the bus that is travelling to rugby league clashes. Have we got the rights teams in the bus and do we need to ask some to get down at a convenient halt come next year.
On the other hand it seems that some may get off during the season as the ride looks too hard and the hunger to be on the field is no longer there.
Meanwhile the Junior Tuskers will leave to Singapore to play in the Asia U-20 tournament and have a good chance to make it to the World Rugby U-20 to be held in Harare, Zimbabwe in April/May, 2016.
Sri Lanka has a good chance of winning the Asian tournament and are billed to play Singapore, Hong Kong and Chinese Taipei. The U-20 tournament was in abeyance with release problems but has been well sorted out with Navy and Havelock's bearing the brunt of releases.
* Vimal Perera is a former player, coach, referee and an IRB Accredited Referees' Educator