Writing of our times and issues
View(s):

Kenan Malik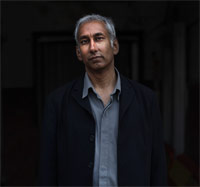 Shortlisted for the Orwell Prize in 2010, Kenan Malik, the Indian-born, UK-based writer, confronts in his works the great issues of our day, including migration, inter-racial conflict, the rise of fundamentalism and bioethics.
With books such as the 'From Fatwa to Jihad' (2009), 'Strange Fruit: Why Both Sides are Wrong in the Race Debate' (2008),'Man, Beast and Zombie: What Science Can and Cannot Tell Us about Human Nature' (2000) and 'The Meaning of Race' (1996), Malik has brought prodigious learning to the analysis of complex questions. His most recent book is, 'The Quest for a Moral Compass: A Global History of Ethics.'
Malik's academic background includes studies in neurobiology (at the University of Sussex) and history and philosophy of science (at Imperial College, London).
He is a columnist and documentary maker for both radio and T.V. In 'From Fatwa to Jihad,' Malik wrote of the fatwa placed on Salman Rushdie and why his country's response changed his own politics.
Rohini Mohan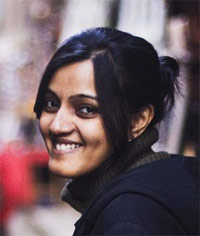 An award-winning journalist, Rohini Mohan is the author of 'The Seasons of Trouble' (2014), a nonfiction account of post-war Sri Lanka. She first arrived on the island in 2009 as a master's student studying political journalism.
Her thesis would eventually grow into a 400-page account of three central characters. Fluent in Tamil, she has said in interviews that she spent a considerable amount of time earning her interviewees' trust and understanding the realities of their interior lives.
Mohan has a Masters in political journalism from Columbia University, New York and has lived in New Delhi, Chennai and New York. She is now based in Bangalore, India. She speaks four South Asian languages: Hindi, Tamil, Malayalam, and Kannada.
'The Seasons of Trouble' won her the Shakti Bhatt First Book Prize, 2015 and Tata Lit Live First Book Award (Nonfiction). She is currently an assistant editor at the Economic Times and has been a political journalist for more than a decade, writing on human rights in South Asia for publications including Al Jazeera, The New York Times, Tehelka, The Caravan, Foreign Policy, Economic Times, and The Hindu.
Win free festival passes
To win two Festival Passes for the Fairway Galle Literary Festival in Galle and one Festival pass to Kandy just answer the questions given below. Circle the correct answer and mail your coupon to:
'The Fairway Galle Literary Festival Quiz'
c/o The Sunday Times
P.O. Box 1136
Colombo.
Entries should be on the coupon given here. The closing date for entries is December 31, 2015. The first two correct entries drawn will be given the prize and the winner will be anounced on January 3, 2016.
Name : ……………………………………….……………………………………….
Address : ……………………………………….……………………………………….
…………………………………………………………………………………
Contact No : ……………………………………….……………………………………….
Q: The Seasons of Trouble' by Rohini Mohan is an account of post-war Vietnam.
True or False?
Q: In 'The Green Road into the Trees', Hugh Thomson writes about England for the first time.
True or False?
Q: Kenan Malik was inspired to write 'From Fatwa to Jihad' by what happened to Salman Rushdie after the printing of The Satanic Verses.
True or False?