US$2.26 mln tea promo to kick off in November Matching subsidy scheme for exporting tea brands
View(s):

The Sri Lanka Tea Board (SLTB) plans to launch the global tea promotion campaign worth US$2.26 million in November in 25 countries in seven regions, a key official at the board said. Documentation work has already commenced on the promotional campaign, SLTB Director General Anura Siriwardena told the Business Times on Wednesday.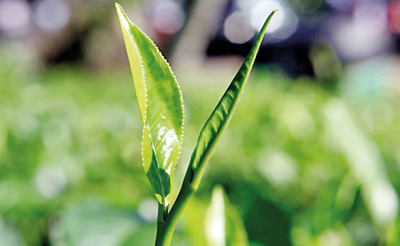 He noted that road shows would also be held parallel to this promotional campaign however, these were yet to be finalised.
SLTB Director Promotions Premela Srikantha said the board would be launching the global promotional campaign in the seven regions of Russia and the CIS countries, Gulf and the Middle East, North Africa, Far East and Oceania, America, EU and South Asia covering 25 countries.
Initially they would be focusing on 12 countries namely Russia UAE, Japan, China, USA, Germany, Iran, Turkey, Saudi Arabia, UK, Australia and India. The other countries where the campaign would be held are Jordan, Iraq, Hong Kong, Latin America, Chile and Canada; and later Netherlands, Poland, France and Pakistan and later after careful consideration in the high conflict zones of Syria, Ukraine and Libya.
In the meantime, the board has also allocated a total budget of Rs. 500 million to provide the industry with a subsidy as part of a matching grant for individual brand promotions of upto a maximum of Rs.50 million for each exporter, Ms. Srikantha said. She noted that currently with about 42 companies having already applied to obtain this benefit, the board appointed Technical Evaluation Committee (TEC) was involved in the process of evaluating the applications.
Ms. Srikantha explained that some companies would have submitted proposals for the conduct of advertising in different markets as well and in this respect they would have to consider it to be carried out within the Rs.50 million.In addition she pointed out that some of the larger companies could be able to match up to the maximum limit as this subsidy would be provided to those corporates that would be able to pool in the same amount of funds for their brand promotions in overseas markets.
In this respect, if they were given the maximum limit of Rs.50 million then they would have to infuse Rs.50 million from the company or if it is a smaller company like an SME wanting just Rs.20 million they would have to pool in Rs.20 million as well for the total spend, she stated. Moreover, eligibility criteria for the granting of the matching grant would be made for those Sri Lankan owned companies; with a Sri Lankan brand with intellectual property rights; and a brand that has an export performance, she said.