Fallen Telecom pipeline brings boat safaris to a standstill
Pix and story by Sarath Siriwardena
View(s):
Safari boat rides on the Bentota river which were an integral part of the tourist industry have been brought to a complete standstill due to a Telecom pipeline carrying cables and wires alongside the railway bridge collapsing into the river.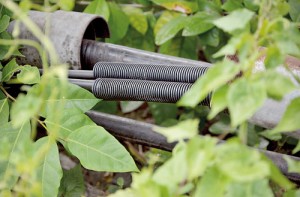 Boat operators complain that the cables and wires which are floating in the water under the bridge is preventing them from transporting tourists to some of the most scenic sites in the area.
Several months ago the metal pipelines carrying Telcom cables alongside the railway bridge corroded and collapsed into the river leaving cables and wires dangling in the water. Despite the authorities being informed, the damage has been left unattended.
As a result most safari boat operators have been forced to avoid the most attractive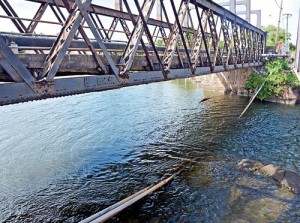 mangroves and caves as there is a very real danger of the fallen wires getting entangled in the boats and posing a danger to life and limb.
A red flag has been attached to the bridge to warn safari operators route is no longer safe.
According to boat operators even earlier they faced problems as the bridge is fairly low, but now they say the obstruction caused by the fallen telecom lines has made the way impassable. Area residents claim the corroded pipelines and wires exposed to the elements could result in chemical reactions which could harm the environment
Another resident said the corroded pipelines as well as the telephone wires exposed to the river water could react and end up polluting the water.
Residents said they had observed the exposed cables were being gradually destroyed by the water.