Pramodya fires bouncers at cricket officials, raises alarm over declining standards
By S.R. Pathiravithana
View(s):
Pramodya Wickramasinghe, one of the outgoing national selectors, contends that once the senior three — Kumar Sangakkara, Mahela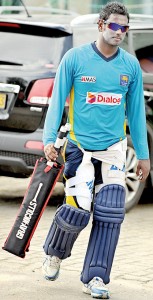 Jayawardena and T.M. Dilshan — decide to call it a day, there may arise a situation where skipper Angelo Mathews will discover that he is the only player in the side with a permanent place.
Pramodya is of the view that the performances of our young hopefuls are on a downward trend, but, those who are tasked with the job – in the coaching department, the cricket committee and the administration — are not addressing the urgent needs in a proper manner. He said that although some are pointing fingers at them, even the new selection committee would face the same problems if these anomalies are not put to right.
"There is no proper dialogue among the 'A' team management, the national coaches and the coaching department. During my tenure as a national selector, I did not see it happening," said the former Sri Lanka opening bowler.
"There are problems in our batting. The youngsters who were performing well two years ago have dropped in standards. But, still the problems are lying there without being properly attended to. No one takes responsibility for this situation. No one has even bothered to find out why this situation has arisen? What has the cricket committee done?"
He says it is the same situation with regard to bowling. He says they have brought the Thisara Perera matter up and have requested them to improve his standards so that he could fit in as the allrounder in the No 8 slot where he could score some runs as well as bowl his ten overs in an ODI. But, nothing has been done in this regard. "Do we have a bowler who can bowl at 140+? Even Dushmantha Chameera was discovered by us while he was turning out for NCC. There are hordes of coaches holding different positions; what are they doing?" asked Pramodya.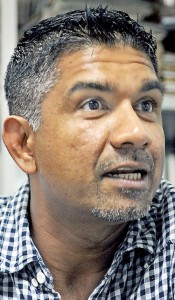 The former national fast bowler, who also was part of the Lankan World Cup winning squad in 1996 and a selector during the ICC T-20 World Championship winning effort, asked as to why the young brood of national players is so susceptible to injury. Why the national physiotherapists' are so lenient on the players?
"For instance during the New Zealand tour fast bowler Nuwan Pradeep complained of some ailment and when I inquired he said he could be back playing with a little treatment in two or three days, but, the Lankan physio recommended three weeks' rest for him. We had no alternative but to send him home. But, within two days of his arrival in Sri Lanka, Pradeep was back on the field playing. It was a funny situation. The cricketer is not fit enough to do national duty, but, is playing cricket back home. We promptly brought this to notice of the relevant authorities and wanted them to make inquiries into the incident, but to date nothing has happened. Was it the player who was at fault? Or was it the physio? Still no one knows". He says it is a funny situation where the senior players keep on performing at the middle without a break while the youngsters are falling like nine pins. He said "I know T.M. Dilshan, Kumar Sangakkara and Mahela Jayawardena are carrying injuries. They administer pain killers and strap themselves and go on playing without a break, but, the young ones keep falling apart.
"What is happening at the coaching department? Does any executive committee member even bother to travel to the Premadasa Stadium and see what is taking place there? But, remember these players whom we have identified are the cream that we possess and even the incoming selectors would have to work with this lot. But, if the real problems are not addressed, they too find it hard to maintain a proper team".