BHUTAN STUN SRI LANKA
View(s):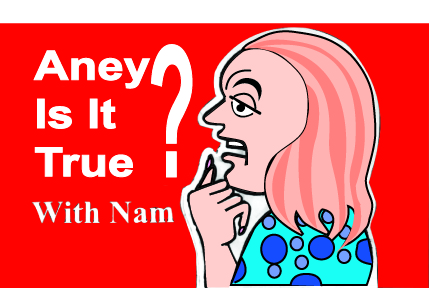 This news item caught the fancy of several sports lovers as it was widely expected that Sri Lanka would thrash Bhutan in the first leg of the World Cup qualifying game played at the Sugathadasa Stadium on Thursday. The defeat left Sri Lanka with several unanswered questions. Earlier Sri Lanka had beaten Bhutan 5-2 at the SAFF Championship in 2013.
Earlier the plan was to stage the game at Nawalapitiya and officials even went to the extent of upgrading the Nawalapitiya grounds at a considerable cost. The return leg of this game will be played in Bhutan on March 17 and Sri Lanka must win with a 2-0 margin to qualify for the next round.
FALSE DOCUMENTS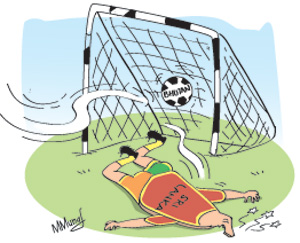 A key sport where Sri Lanka has won several medals is about to have its AGM and officials are gearing themselves to hold posts at the forthcoming elections.
Three such officials have put forward their claims to be vice-presidents of this association. It so happens that none of them are suitable to hold posts and insiders say that they have produced false documents to counter their claims.
ANONYMOUS CALL
A former Test cricketer, who happens to be an official of a cricket playing club, has been threatened over the phone that he has not put forward the name of a player from his club to represent Sri Lanka at the ongoing World Cup and to watch out for consequences. This cricketer is now wondering who the anonymous caller could be. Could it be someone that has a grudge against him? Only time will reveal who the caller could be when things are discussed at club meetings!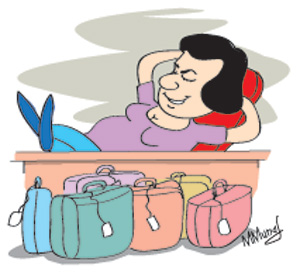 LADY IN WAITING
A lady official who was sidelined at a leading sports institution is still there. Many sports lovers thought that she would be kicked out but the fact that she still continues to hold fort is a wonder to all. It has been estimated that this lady had withdrawn nearly Rs. Three Million for tours abroad in 2014 which has not been accounted for as yet.
KEEPING EVERYBODY HAPPY
Even though the end of the World Cup is not far off there are still officials being sent for this mega event. Two officials took off to the World Cup venues courtesy of the authorities concerned.
These two officials happen to be officials of a schools body. It looks as if the bosses of this sport want to keep everyone happy and so two officials got the chance to witness this event