Clarity on 15% interest helps some, hurts others
By Duruthu Edirimuni Chandrasekera
View(s):
The Central Bank (CB) on Friday overcame one problem relating to the confusion of the special 15 per cent interest rate for senior citizens but appears to have created another issue, analysts said.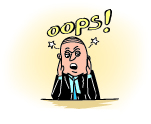 Fielding criticism that senior citizens who reach 60 years after the cut—off date of January 31, 2015 are ineligible unless they had old accounts, the CB said it was issuing a new directive on Saturday to banks permitting senior citizens who retire after January 31, 2015 to open a new account at 15 per cent interest not exceeding Rs 1 million.
Banks and newspapers, the Business Times in particular, have been swamped by calls and letters from senior citizens complaining that the Government has cheated them and the scheme was discriminatory. The scheme applies to 60-year-olds, as at January 31 who had a total aggregate of Rs. 1million or less in all banks and those who reach 60 years after January 31 and "hold FDs" not exceeding Rs.1 million.
The guidelines pertaining to those reaching 60 years after the cut-off date was ambiguous because the words "hold FDs" implied whatever was held at the time, which drew criticism.
The Government then decided to allow this category to open new accounts with money that they would have got at retirement. But bankers said it raises a new issue of discrimination since newcomers who for example, have received a retirement benefit of (say) Rs. 5 million can now open a Rs. 1 million account at 15 per cent and the balance in a normal FD.
This benefit unfortunately will not apply to those caught up with the January 31 cut-off date who had over Rs. 1 million in their deposits, they said. "This is a huge mess by the Government. The right hand doesn't know what the left hand is doing," said one affected senior citizen.