Lanka's Penny NY's ambassador to the world
View(s):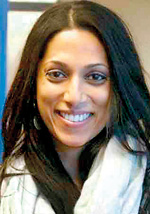 When New York City Mayor Bill de Blasio wanted a new Commissioner for International Affairs, he turned to Sri Lankan-born Penny Abeywardena who will serve as the primary liaison between the city and the diplomatic community. Her interaction will also include foreign governments, the United Nations and the US State Department.
A former Director of Girls and Women Integration at the Clinton Global Initiative, the 36-year-old Abeywardena earned her B.A. in Political Science from the University of Southern California and her M.A. in International Affairs from Columbia University's School of International and Public Affairs.
Perhaps one of her more formidable jobs would be to ensure cordial relations with the 193 UN member states, some of whom have been criticised for piling up hundreds and thousands of unpaid parking tickets under cover of diplomatic immunity. She will also have to deal with UN diplomats who are finding it increasingly difficult to rent apartments in New York City where some landlords clearly indicate "Diplomats and Pets not Welcome."
As part of a "Meet and Greet" event, hosted by the UN Correspondents' Association, she recently addressed the UN press corps about her mandate and her plans.
"I'm proud to welcome such a savvy, resourceful and dedicated leader aboard," said Mayor de Blasio.
"Penny's philosophy — and extraordinary track record — of integrating women into political life and lifting up others for the benefit of society as a whole completely aligns with our goal of creating a more inclusive city, where everyone rises together. Her ability to take a programme with a low profile and little resources and transform it into a powerful vehicle that improves people's lives is impressive, to say the least. With Penny at its helm, I'm confident the Mayor's Office for International Affairs will flourish as New York City's ambassador to the world," he added.
---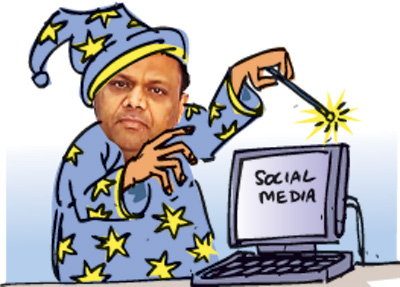 Gupta.com: Modi's media man here as freelancer
Arvind Gupta, an Indian national has been hired by a pro-UPFA group to monitor social websites as a part of President Mahinda Rajapaksa's election campaign.
According to one source, he is being paid Rs.100 million. He arrived in Colombo on November 21 together with four colleagues and has since undertaken the task of monitoring the social media. That includes sites that are now banned by the Telecom Regulatory Authority.
When asked by the media on whether reports that he had been hired to work for Mr. Rajapaksa were true, Mr. Gupta's response was a one liner – I am a freelancer and therefore can work for anyone. While some websites reporting on Sri Lanka claimed that the team was operating from 'Temple Trees', other sources said they have been provided space at the Telecom Regulatory Office in Narahenpita. The team, these sources said, were assisted by local media officials in the Presidential Secretariat. However, a TRCSL official claimed "we are unaware of any such activity."
But in the meantime, the Maithripala Sirisena camp had a one-upmanship; it borrowed the Modi jacket for Mr. Sirisena. No copyright there.
---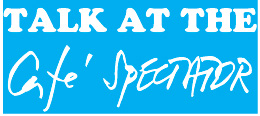 Muthuhettigama scandal: Police take political nap
A Magistrate issued an open warrant for the arrest of Deputy Minister Nishantha Muthuhettigama for allegedly removing three suspects from police custody.
The Officer-in-Charge of the Wanduramba Police Station was forced to resign thereafter.
Mr. Muthuhettigama was undeterred. He turned up at a musical show ahead of an election meeting. A Sub-Inspector saluted him. He mounted the stage, picked up a microphone and sang.
And now, the man against whom there is an open warrant went past the VIP Lounge at the Bandaranaike International Airport and boarded a flight to Singapore. That the lawmaker has turned lawbreaker became clear to all, except for the Police.
And making matters worse for the department was its official spokesperson. Ajith Rohana, Senior Suprintendent of Police, was asked the question on Friday by a journalist at a news conference: How did Mr. Muthuhettigama travel abroad when there was an open warrant against him?
He said the police had not informed the Airport about the arrest warrant on him. The second question followed — why did not the intelligence service personnel at the airport arrest him when the whole country knew he was a wanted person.
SSP Rohana replied, "The intelligence service personnel were not present at the airport at that time."
The Police spokesperson was unaware that personnel of the State Intelligence Service (SIS) are on round the clock duty at the BIA. They are expected to monitor all arrivals and departures.
As if to make up for the seeming lapses, SSP Rohana added Mr. Muthuhettigama will be arrested when he returns to the country.
The adage that no one is above the law, said an irate senior Police official, does not apply to politicos in Sri Lanka. They are an exception, he remarked sarcastically.
---
RAW agent back home
Claims that India's spy agency RAW's Colombo station chief K. Ilango had links with the Common Opposition have cost him his job in Colombo.
Security sources say the man's term was extended but transfer orders to him were sudden after the Sri Lanka Government urged New Delhi that he be recalled. A security source said the recall order followed the visit to Colombo of India's National Security Advisor Ajit Doval.
A Defence Ministry official declined comment.
---
MR won't sack missing deputy minister
A senior Cabinet minister, centrally located in the City of Colombo, successfully persuaded President Mahinda Rajapaksa not to sack a Deputy Minister who has indicated his willingness to support NDF candidate Maithripala Sirisena.
The man, who is now abroad, is expected to quit the UPFA when he returns to Colombo, one of his aides said.
The senior Minister's plea was on the grounds that sacking the Deputy Minister would make him (the Deputy Minister) more popular.
---
No helicopters for other candidates
The Sri Lanka Air Force (SLAF) has been directed not to operate private flights.
The move will mean that helicopters and fixed wing aircraft cannot be hired by anyone, particularly presidential candidates, for their campaign travel.
---
President missed the key moment
It was a tsunami of sorts for national television Rupavahini viewers who were watching the live telecast from Hambantota of Friday's ceremonies to mark the tenth anniversary of the tsunami catastrophe.
When the camera rolled, according to the script, President Mahinda Rajapaksa who was in 'Temple Trees' was to come on the screen to mark the two minutes silence in memory of those killed in the disaster.
Instead, when the cameras focused on the President he was seen pointing his hands and giving instructions to his officials.
It was too late when the embarrassment was discovered. The cameras focused again on the Hambantota events where Speaker Chamal Rajapaksa was the chief guest.
Few seconds later when the cameras re-focused on the President he was standing in attention marking the two minute silence, probably after being briefed that two minutes of silence was being observed.
Sabotage? Unlikely. Just a goof up.