To connect and inspire
The Mirror Magazine catches up with the outgoing batch of Google Student Ambassadors (GSA) on their experience through the programme
View(s):
With a new batch of Google Student Ambassadors (GSA) inducted recently, the future for the country's young techies is looking quite bright. The student ambassador programme is an opportunity for students to act as liaisons between Google and their universities. These ambassadors learn about Google products and programmes, plan and host events at campus, act as a campus contact point for Google and help the organization better understand university culture. This week the Mirror Magazine spoke to the outgoing batch of ambassadors on what they learnt through the programme, and their views on the future of the internet generation.
Laksheta Moorjani, 20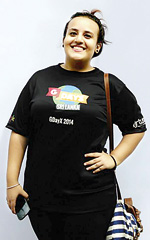 A business management student just about to complete her degree, Laksheta was introduced to the programme through university. At the urging of Sumaiya Rizvi, she applied for the programme. "It was a leap of faith and a huge play of intuition that got me to apply," she says. "To date the best decision I've made."
"What I have learnt is that there is more potential in each and every one of us and the Google culture we got to experience promotes and fosters that," she enthuses. "It's exhilarating because not only do you learn the technical aspects but a lot of emphasis is put into practical experience through carrying out events to different audiences and making sure you've given them knowledge to do better."
Shafraz Rahim, 25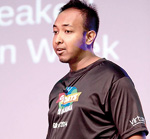 Shafraz has just completed his bachelors in Management Information Systems from the National Institute and then School of Business Management. True to form, he found out about the GSA programme through social media and having applied, says he has learnt quite a bit about his area of interest.
"The program actually taught us to lead teams and work with teams, communicate with other countrymen-specially Southeast Asian regional countries- use Google technology and Google apps for education, event management, organising and how to build human relationships," he says. "More importantly, its great value addition for our careers."
Rashmika Nawaratne, 24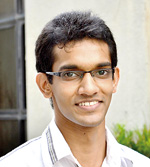 A graduate of the University of Moratuwa (with a degree in Computer Science and Engineering), Rashmika is passionate about all things techie. "I enjoy exploring new technology, new paradigms and diverse thinking patterns," he shares.
Over his term as a GSA, Rashmika's main focus was the Google Education Application awareness for students at the University of Moratuwa. The programme encouraged students to approach new online applications with confidence.
Hasini Abeywickrama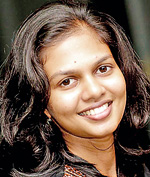 Another Moratuwa graduate currently employed as an engineer (technology) at a top local IT company, Hasini is a book addict at heart with a knack for teaching.  As a GSA Hasini's main focus was to raise awareness about Google products within her university community, which she did with help from the two other GSA's on campus.
Hasini says that her experience as a GSA will stay with her for some time to come. "The most important thing I learnt was to handle responsibilities and be accountable for the things I do," she says. Hasini strongly believes that technology-related studies must be more comprehensively incorporated into school syllabuses to cater to the next generation's needs.
Pasindu De Silva, 19

A second year computer science student at the National Institute of Business Management, Pasindu contributes to open source projects and organizes tech events at his university and around the country (such as the Colombo JavaScript meetup and CMB JS hackathon).
"We organized and attended over 15 events around Sri Lanka and educated students on Google services and other new technology," he shares on his GSA experience. "On a personal note organising events like this in different areas (Kandy , Galle , Kurunegala)  helps you meet different people with different interests and getting to interact and educate with them was a feeling like no other."
Chaamini Mangaleswaran, 25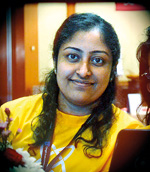 Another University of Moratuwa student, Chamini is interested in new technology and making something useful of it. "When I heard about the programme, what caught my interest was the Google saying 'Do cool things that matter'. To be honest the name itself pushed me to apply for the program," she says.
She enjoyed her tenure as a GSA, not least due to the many eventful experiences that came with it. "For example we hosted an online quiz competition at our university as well an event called 'Girls gone Google' focusing only on girls. The cool thing about hosting events as GSAs is that these events range from tech talks to online competitions. At the end, this helps Google to understand our university culture and we act as the campus contact for Google teams."
Hasangi Kollure, 24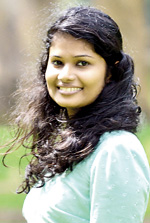 Fresh off the University of Colombo's School of Computing, Hasangi was a regular at Google meetups before applying for the programme. "I mainly focused on G+ and YouTube and using these for education," she says. "The younger generation is very open to new technologies and changes happening in the web and social media. So it's really easy to reach them using these fields."
As for those who are not so keen on change, she believes that these groups need to be focused on and understood by marketers in order to "develop a separate methodology" which might better reach them.

Anaz Ashraff, 23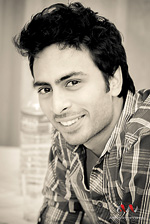 A student of information science and technology, Anaz is a Student Council President and a jack of many trades, largely thanks to his varied interests.
"As a GSA my main focus was to enlighten those around me who aren't aware of Google's technologies that help make life easier," he shares. "The future is the internet- understanding it better only gives us the edge that we need to get ahead of the curve in this high tech future."