Lasantha takes time to thank SLC
Felicitation of past cricketers
View(s):
It was my pleasure to participate in this event on June 6, 2014 at Sri Lanka Cricket Headquarters, along with the others in recognition for what we did for cricket in the past. All of us were so happy that SLC arranged the felicitation ceremony with a good and compassionate heart. It is always good to feel SLC is ever ready to help cricketers who are in need and also ever ready to help budding cricketers in the future.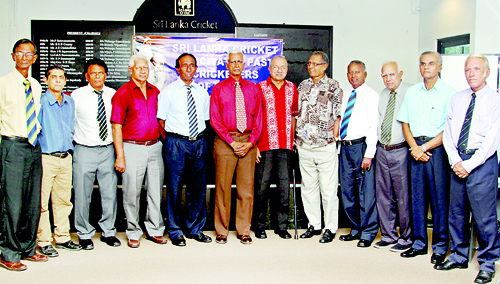 I would like to mention that in 1961 when I was selected to play for Ceylon against Australia under the captaincy of Richie Benaud, the only thing the Cricket Board did was to give me two complimentary tickets to the Players Enclosure. This is all I and the rest of us got at that time for playing cricket for Ceylon/Sri Lanka.
As for me, June 6, 2014 was a significant day. It was my father's 115th birth anniversary. From my young days my father J.B.C. Rodrigo encouraged me, spent on me and helped me to come up to the highest level in cricket – that is to play for Ceylon. If not for my father, I would not have played cricket at such a level and I would not have received the donation on this day.
I would also like to tell all parents, especially fathers, if your sons are keen on playing cricket, give them all the encouragement and facilities to come up to the highest level so that the son will be happy to see his father happy.
Let me wish Sri Lanka Cricket produces cricketers who will bring glory to Sri Lanka.
Lasantha Rodrigo
Former
Ceylon Cricketer