Classic Rock at El Rancho
By Sanath Weerasuriya
View(s):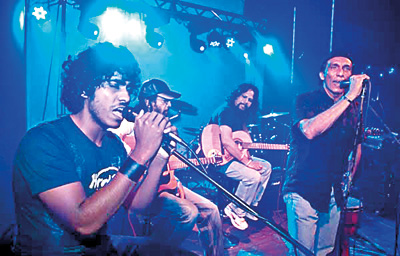 'Classic Rock at El Rancho' , a rock concert featuring 'Angel Down' will come alive at the 'El Rancho Tequila Bar and Grill' at No 62/4, Chatham Street, Colombo 1.
'Classic Rock at El Rancho' is the first and the only Tequila Bar and Grill in town, which offers a vibrant atmosphere as one of Colombo's newest live music centres.
The band Anglel Down will come alive with their rock and heavy metalstyle, which revisit and relive the back catalogs of the Beatles, Jimi Hendrix, Deep Purple, Pink Floyd, Led Zeppelin, Aerosmith, Bad Company, Guns N Roses, Bon Jovi and other classic rock sounds.
The concert featuring Angel Down, Chathurika Fernando, Prabodhya Fernando, Sam Dayaratne and Ravin Ratnam is scheduled to kick off at 7.30pm and the gates are set to open at 6.30pm. 'This is actually the second classic rock night that we've organized' explains Lasith Fernando, the frontman of Angel Down.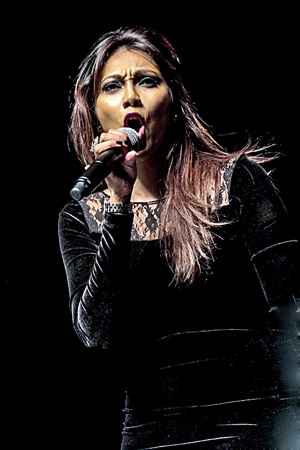 'And what's funny is that, like last time, the hardest part of putting the show together has been on deciding exactly what we're going to play! As heavy metal musicians and as a heavy metal band, our roots are firmly in the sounds of bands like Black Sabbath, Led Zeppelin and Deep Purple, so deciding on just a handful of artistes to pay tribute to has been terribly hard.
But after much debate (and a few fist fights) we've narrowed down a list that we think both the audience and the band will really get into on the 24th' he added.  Chathurika Fernando adds, "When my brother Prabodhya and I were growing up, rock 'n' roll was pretty much a constant in our household. I mean, our dad Keerthi Fernando was one of the first heavy metal singers in this country so we'd literally wake up to tunes from Deep Purple, Black Sabbath and Iron Maiden each day. And it feels great to have a platform to pay tribute to the music that's pretty much made us."
Tickets for the show are priced at Rs.1000/- and will be available at the venue entrance. However, tickets are also available for purchase online, and through the organizers who can be reached on 0779 474 472.  For more details on the gig you can also visit www.facebook.com/angeldownband