Wawrinka's wins Monte-Carlo 2014
The 'Art of Tennis on Red Clay'
View(s):
Monte-Carlo 2014 was the second time two Swiss players reached final of a major. Stanislas Wawrinka took the Monte-Carlo title beating Roger Federer this time. Federer in his tail end of the career reaching finals of any major has to be considered commendable delivery. Federer disposed injured Djokovic in the semi-finals and took Frenchman Tsonga out of the draw earlier. In the Roger Federer's collection of titles three are missing to make it complete; Monte-Carlo, Shanghai and Rome. His overall performance this year has taken him to 4 from his 2013 ranking of 7. This is Federer's 2nd loss to Wawrinka whom he has beaten 15 times.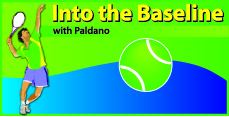 Wawrinka / Federer finals of Monte-Carlo, was one of the best Tennis I have seen on Red burnt European clay. Both of them grew up on clay and that made the match a perfect exhibition of 'Art of Tennis on Red clay'. As friends they even practiced together on the match morning. The Clay court in Monte-Carlo country club was always 'perfect'. Wawrinka has risen up to be 3 in the ranking with Australian-Open and Monte-Carlo titles. His game has developed effective aggression and all court play. In one rally he covered five of Federer's passing shots with his volley and won.
At their level, players will have to accommodate three volleys a second to win a point at net. European Red-clay courts are slow in comparison. Only a handful of players in the history of Tennis were able to play at net on European clay. Wawrinka's reaction has developed tremendous speed and perfection giving him all the advantages in co-ordination even at net. He has physically matured and that's giving him perfect balance in his 'dynamic and static' stroke making. Sometimes he has the class of Stephan Edberg of Sweden at net, who was the last man to dominate Tennis with a net game. [Edberg now coaches Roger Federer] Mentally Wawrinka sustains his 'game' well. This gives him confidence to win. I feel he will have the top slot of Men's tennis at the end of this year. Wawrinka won match 4/6, 7/6[5], 6/2 in a perfect show of the game of Tennis on Red-Clay. He only played one poor service game in the whole match. It was capitalized by Federer to take the first set.
Secrets of Clay
Clay is the best surface to develop players because of its low bounce and slow speed. Federer and Wawrinka are proving this right like many other Europeans in the past. Clay only needs simple grips and swings. This is one of the best kept secret of development in Tennis. The original grip and the original swing often decide the fate of the player's career. Any change to this retard 'development' and even more critically the 'comfort-zone' of reaction.
Young players whose height is barely above the level of the net can enjoy Tennis on clay with simple Eastern grips which permits Ground-strokes, Volley and service. This simplicity will make players into variations and become all court players. These are the 'alphabet' and the 'vocabulary' of stroke-making aspect of Tennis. Hard court is complicated to start Tennis. Often players end up playing Ground-strokes only. In the ever present time squeezed situation between two shots in Tennis change of grip can be a nightmare, it must be minimized to play good Tennis. Hard also pushes players deep behind the base line to buy time and make them tactically ineffective. Hard courts were developed for easy maintenance and for all weather. Today it is difficult to avoid Hard courts and the Clay courts are the luxury. Clay is the most enjoyable of all surfaces to play Tennis. European Clay court ranking points
Women's WTA and Men's ATP conducts tournaments in different levels. In the first 16 weeks of 2014 there were 22 tournaments for women and an equal number for men worldwide. Now it is the European on Red Clay season. The ranking pressure in the clay season is very severe. European player develop mostly on Clay. So there are many who good players in the European clay circuit. Officially Monte-Carlo is the beginning of the European clay season and it finishes with Roland-Garros in Paris. Last year Clay season went past Wimbledon in June. Lack of clay courts in the Americas could be a reason why American Tennis is not dominating as it used to. It has had some effect on their development.
Unstoppable Tennis life
Living up to expectation for a professional Tennis player is far from a comfortable walk. Life of promises, expectation and delivery of a Tennis player is often too exiting to let go. WTA and ATP have made World-Tennis very exciting to play and interesting to follow. Strangely enough once a player gets used to these excitements, they enjoy playing and staying there ignoring age. Puncho Gonzales of USA played big Tennis even at 47. Kimiko Da-te of Japan is in her mid forties is still in the top 100 of women. Late Bernard Pinto son of former champion Oscar Pinto won the Sri-Lanka Nationals for the first time in Nuwara-Eliya in his late thirties. The famous Martina Navratilova, who played with Chris Evert three decades ago, was also an opponent to the William sisters less than a decade ago. She could still be playing matches at 50 plus………..
–George Paldano, former international player; Accredited Coach of Germany, ITF and USPTR; National, Davis Cup and Federation Cup Coach–gptennis.ceylon@gmail.com-