Free Trade Zone Sports Association members have a field day
View(s):

The annual Sports Festival organised by the Free Trade Zone Sports Association for the employees of Board of Investment Factories culminated on February 2 at the BOI ground in Katunayake. Finals of eight sports disciplines were held on that day with the participation of over thousand employees of different factories situated in the BOI, Free Trade Zone.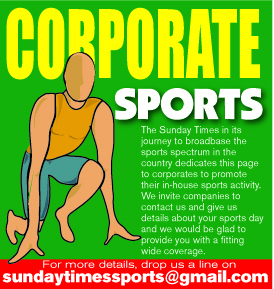 Eskimo Garments took major honours of the day by claiming three championships. They won the Men's Hardball Cricket, Netball and Men's Elle championships. Eskimo beat UTP in the Men's Hardball Cricket final while beating Colondium and MAS Active Shadowline respectively to win the Netball and Elle titles.
MAS Active Shadowline beat Everest to win the Men's Softball Cricket championship while Hidramani Garments defeated Bratex to clinch the Women's Softball Cricket tournament. After a thrilling battle Brandix prevailed to defeat MAS Active Leisureline in the Men's Volleyball final. The Women's Volleyball championship was won by UTP who beat Tropical Findings in the final. However the Football Sevens final between Everest and Eskimo was abandoned by the officials due to unavoidable reasons.
This Sports Festival is held annually with the intention of building up the camaraderie of employees of different establishments affiliated to the Free Trade Zone Sports Association, headed by Lalith Madappuli. Former netball and volleyball national player Yasa Ramachandra coordinated the event.
- NA
Pix by M.A. Pushpakumara