Self-imposed press watchdog marks a decade with int'l presence
View(s):

The tenth anniversary celebrations of the Press Complaints Commission of Sri Lanka (PCCSL) will be marked with an International Conference on 'Ethical Reporting and Self-Regulation' beginning tomorrow with the participation of delegates from the South and South East Asian regions and elsewhere.

The conference is being held in partnership with UNESCO.

Representatives from statutory Press Councils of India and Pakistan and regulatory bodies from Bangladesh, Nepal, the Maldives, Bhutan, Myanmar, Hong Kong, Norway and Malaysia will also make presentations at the conference which will be opened at the Lakshman Kadirgamar Institute of Foreign Relations and Strategic Studies with keynote speeches by Prof. Savitri Goonesekere and Mr. Ian Beales.

Professor Goonesekere is Emeritus Professor of Law of the University of Colombo and former Vice Chancellor of the University of Colombo and served Fellowships in several universities in the US and UK. She was a member of the UN Trust Fund for Victims of Torture and served on the Expert Committee monitoring the UN Convention on the Elimination of All Discrimination against Women. Professor Goonesekere was a member of the Editorial Advisory Committee, UN Secretary General's Study on Violence against Children. Mr. Ian Beales was the Secretary of the Editors' Code of the United Kingdom and is an international consultant on Media Codes of Ethics.

There will be a recorded video presentation by Judge C.G. Weeramantry, retired Judge of the International Court of Justice in The Hague. A prolific writer on media freedom and media responsibilities, Judge Weeramantry is currently in Australia. Other speakers include Mr. Toby Mendel, Executive Director of the Centre for Law and Democracy, Canada, Prof. Shakuntala Rao, Chairperson, Communication Studies of Plattsburgh University, New York, Ms. Nandini Sahai, Director, International Centre, Goa and Ms. Iskra Panevska, Communications Head for UNESCO, New Delhi.

The working sessions will include discussions on Codes of Ethics, Cyber News, the Right to Information Law, and regulatory frameworks in several countries. Sri Lanka has the only self-regulatory mechanism for the newspaper industry in South Asia. These sessions will be held at the auditorium of the Sri Lanka Press Institute and will be streamed live to viewers around the world on: http://www.ustream.tv/channel/pccsl—10-years. There will be simultaneous translations into Sinhala and Tamil
The PCCSL, the newspaper industry's self-regulatory 'policeman' was established in October 2003 with a Board of Directors comprising representatives of the Newspaper Society of Sri Lanka, The Editors' Guild of Sri Lanka, the Free Media Movement and the Sri Lanka Working Journalists' Association with the support of several other media associations.

An autonomous Dispute Resolution Council headed by former Secretary General of Parliament and one-time Ombudsman Sam Wijesinha works on the basis of conciliation, mediation and arbitration under the Arbitration Act No. 11 of 1995 and has settled more than a thousand reader complaints over the years.

Provincial reporter of Tamil weekly receives Kadirgamar scholarship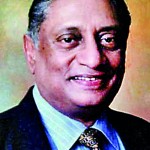 Mr. Krishnaprasath Krishnamoorthy of Suryakanthi, a weekly Tamil language newspaper published by Express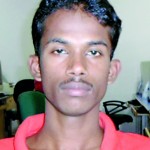 Newspapers (Ceylon) Ltd., left last week for advanced training at the prestigious Mass Communication School (MASCOM) in Kottayam, India as the fifth Lakshman Kadirgamar Journalism scholar. The scholarship is offered to the Lakshman Kadirgamar Foundation by the Malayala Manorama Group of Newspapers in memory of the one-time Sri Lankan Foreign Minister. Malayala Manorama is one of India's largest selling newspaper houses and manages MASCOM.
Mr. Krishnamoorthy earned a merit certificate in the Denzil Peiris Young Reporter of the Year category at last year's Journalism Awards for Excellence programme conducted jointly by The Editors' Guild of Sri Lanka and the Sri Lanka Press Institute.
He will be under the tutelage of the distinguished Professor Thomas Oommen, who has trained a generation of Indian journalists, first at the Asian College of Journalism in Chennai and now at MASCOM.
Mr. Krishnamoorthy is a resident of Hatton and the first provincial correspondent to receive this scholarship.