Not fit for the occasion
View(s):

Not fit for the occasion

The occasion was a bodybuilding championships held at a leading hall in the heart of Colombo. The musclemen were all poised with rippling muscles. Some even flexed their muscles. Then the chief guest was called to appear on stage. The musclemen went a step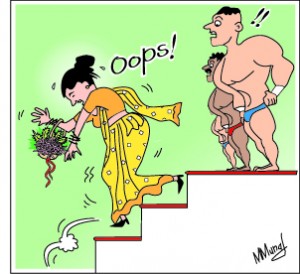 further and put out their chests to display their muscles. A lady dressed in all her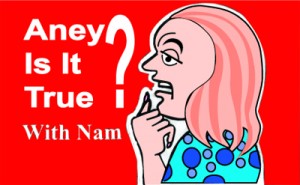 glory started to climb the stairs to the stage then, stumbled and fell much to the embarrassment of the organizers. Some tried to stifle their laughter while the stood aghast. The joke that did the rounds after that was that the lady was not fit to even climb the stairs.
How's Zaat?
There was a huge crowd to see some of the island's law makers playing a cricket match at the Sports Ministry grounds recently. One particular player was all grace and power as he displayed his strokes. Even this was a 20/20 affair and players were supposed this player was playing sedately giving preference to his well executed batting skills, which could be called "thattu" in local parlance. One fielder who was fed up with this type of play gestured to the bowler to get him out. And out went the cricketer being run out very cleverly.
Only for a favoured lot
A leading women cricketer threw a party recently keeping in line with the festive season. Only thin is that only a favoured few of the cricketer concerned were invited to the bash. The coach was very disturbed about the invitees to the party and had advised some of them not to attend the function that it was for a favoured lot only.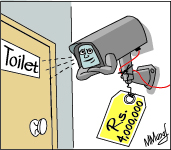 Trust no one!
An official who has been the head of a sports body for twelve years lost this time. Prior to the election this official threw a big party to his friends with the hope that they will cast their votes to him. But at the big occasion most of them had cast their votes to the opposing candidate who ultimately was declared the winner. We are moving in times, apparently, where no one can be trusted.
Huge loss
A key sports body has installed high security surveillance cameras almost everywhere in their office. These security cameras even survey toilets and passages. All that is well! All this is being to keep an eye on what is going on around the place. But it has been found out that the amount spent for the surveillance system far exceeds its cost. For a job that costs only 23 lakhs, a huge amount of 40 lakhs is being pocketed out. What a huge loss!
Without a doubt
A complaint has been made to the Sports Boss that all is not well with a women's selection committee which has been selected recently. Those who are concerned had confronted the Sports Boss and had asked him how come a particular selector has been overlooked from the selection panel? The Sports Boss in his anxiety to keep the person's name under wraps had uttered his pet name due to an oversight! This in a way pointed the finger at the person who had instigated that this particular selector's name should be left out without any doubt.