Australia opens 2014 tennis season
View(s):

Australia and tennis are inseparable! Most of us grew up with the opinion that Tennis is an 'Aussie-game.' From the 50s through to the 70s, Australian Tennis domination was very strong.

A generation lived with famous names like Don Budge, Frank Sedgeman, Ken Rosewall, Fred Stolle, Roy Emerson, John Newcombe, Tony Roach and the man who won the Grand Slam twice, Rodney George Laver.

Laver won the last Grand Slam 45 years ago in 1969 and it is also the last time men's grand-slam was achieved. On the women's side Margret Smith-Court, Yvonne Goolagong and Lesley Turner were big 'Aussie' names. Margret Smith-Court also won the Grand Slam.
Every year, Tennis season begins Down Under, and this year it began in the last week of 2013 in Brisbane. The opening boost from Australia with its high profile events in Brisbane and Sydney before the first Grand Slam of the year in Melbourne always sets the stage for a good Tennis year globally. The sunshine of the Australia Summer has lured many of the European sport. Tennis and Cricket got the most from the Australian sporting culture and its southern summer.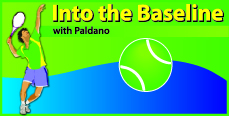 Hopman's contribution
Late Harry Hopman of Australia was a good player who later became a very successful internationally recognized coach and Davis Cup captain. He produced more Wimbledon champions than any other coach up to now. He could be considered the secret behind Aussie Tennis success story of the 50s to 70s.
Tennis coaching approaches and the standards that Hopman set became the norms of player development in many countries. Two of our players at that time were fortunate to experience Hopman's training in the 60s. They are P.S. Kumara and D.D.N. Selvadurai. Better known as D.D.N. infused Australian coaching methods into Sri Lanka by taking up coaching as a full time profession.
Many good players came to being through his work. Arjun Fernando and Suresh Sivagnanam must be the most prominent of them. Both reached 200 in the world men's ranking. Hopman's system enhanced reactions of a player weighted on tactics and strategies. He always warned players and coaches against having a limited game approach and mechanizing stroke making. His emphasis that no two shots in Tennis will be the same, will hold true forever. For this reason he considered mechanization of stroke making, a wrong road in player development. His methods were based on 'game making' and even his drills had a strong element of it. Tennis lost luster, spectator appeal and good many potential players through mechanization of stroke making in development. Tennis for Hopman is a game of observation, variations and calculations. In other words he treated Tennis as an 'Open-Sport'.
Unusual situation
USA took over the global Tennis domination from Australia in the 70's. Since then Australia is only 'present' and not dominant in the global Tennis scene. Individual Australian efforts of Pat Cash, Patrick Rafter, Lleyton Hewitt, Mark Philippoussis and doubles combination of Woodforde and Woodbridge known as the 'Woodies' sprung up sporadically to be recognized in the ATP circuit. They were small compared to strength Australia exhibited up until the 70s. Right now Samantha Stosur is the only Australian in the top 10 of the WTA world women's ranking. She exhibits strong Australian grit of survival. In the 2013 men's Davis Cup, Australia was ranked 10th with 3875 points.
USA is also is in the same situation as Australia now. Serena Williams is the only American player in the top 10 of the world women's ranking. It is an unusual situation to comprehend. A study will reveal some interesting straits that lead to this situation in these two mighty continents and could be useful to others in their pursuit to develop Tennis. Competition to acquire talents by other sports in US and Australia could be a reason for this situation.
ATP – Qatar, Brisbane and Chennai
The opening week of the ATP tournament calendar for men, shows a three way split as far as the players are concerned. So crowded is the ATP calendar in the week starting 29th December 2013 that it has to be shared by three venues. The elites are in 'Qatar-Open' probably because it offers $ 1.2 million. The other two are under half a million dollar tournaments. Roger Federer of Switzerland has opted to play a lesser tournament in Brisbane. Stanislaus Wawrinka also from Switzerland is playing in Chennai. Noticeable presence is Andy Murray in action in Qatar after his long injury break. The first Grand Slam of the year the 'Australian-Open' begins on the 13th of January in Melbourne.
WTA – Brisbane, Auckland and Shenzhen
In Women's too, the opening week of 2014 is shared by three venues. Here, Brisbane seems to be the winner with most number of players from the first 20 ranking. Maria Sharapova is back after her injury break and is doing well. Serena Williams is the top seed. Critics say 2014 could be the 'Grand-Slam' year for Serena Williams. Li Na is the top seed in her home country tournament in Shenzhen, China. Roberta Vinci, Venus Williams and Ana Ivanovic have opted to play in Auckland, New Zealand.
ITF- Davis Cup 2014
The Davis Cup is an ITF team event. Sri Lanka is due to play Pakistan from 31st Jan- 2nd Feb. in Colombo. It will be our zonal Group Two event. We were ranked 64th out of the 131 in the 2013 Davis cup country ranking. The Davis-Cup, Fed-Cup and the ITF-junior- circuits are very important for us in terms of player exposure. These are the only links we have now with the International Tennis community. Sri Lanka tennis needs these international links to develop the local standard. As we all know, ATP and WTA open tournaments with their high standard are beyond the scope of our players and as a result none venture into them. This makes isolation to be our main issue in player development. It also makes ITF events to be very precious to us.
There are lessons for all of us in the Tennis history of Australia and USA. It has shown us how fragile any system is when it comes to developing the game to its full potential and sustaining it. Australian and American contribution to the game right now is only in the form of good events and venues for Tennis. Brisbane recently named its arena as Patrick Rafter venue to boost its image. ——– Happy New Year 2014!
George Paldano, former international player; Accredited Coach of Germany, ITF and USPTR; National, Davis Cup and Federation Cup Coach–gptennis.ceylon@gmail.com