CHOGM: Our guests
View(s):

Starting this week, the Sunday Times will carry profiles of world leaders who are expected to be in Sri Lanka for the November Commonwealth summit, the biggest conference hosted by Sri Lanka since the Non-Aligned summit in 1976. We start with the African Continent where Commonwealth values such as fair elections, good governance, justice and the rule of law are under strain. These profiles are based on material obtained from the BBC, wikipedia and other websites.

Ian Khama, President of Botswana

Lieutenant General Seretse Khama Ian Khama is the first-born son and second child of Sir Seretse Khama (1 July 1921-13 July 1980), who was the country's foremost independence leader and President from 1966 to 1980, and Lady Khama. He is also the grandson of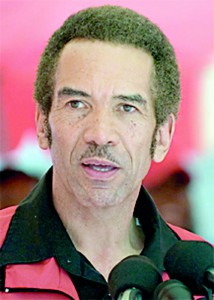 Sekgoma II (1869-1925), who was the paramount chief of the Bamangwato people, and the great-grandson of Khama III (1837-1923), their king.
At 60 still a bachelor, once said he was too busy with affairs of state to find a companion. When his party colleagues broached the subject of marriage in 2010, he said, "For your information, I want a woman who is tall, slim and good looking." He then turned to the corpulent Botlhogile Tshireletso, a female minister, and said: "I don't want one like this one. She may fail to pass through the door, breaking furniture with her heavy weight and even break the vehicles' shock absorbers."
The gauntlet was taken up by the women's wing of the ruling Botswana Democratic Party.
Angelinah Sengalo, its chairman, has proposed beauty queen Emma Wareus, who was recently awarded the crown of "First Princess" as runner up 2010 Miss World Contest. But he still remains a bachelor.
An alumnus of Waterford Kamhlaba, a United World College in Mbabane, Swaziland and a qualified pilot, Ian Khama attended Royal Military Academy Sandhurst, UK and became the Commander of the Botswana Defence Force.
Khama retired from the military in 1998, contested a by-election, took his seat in the National Assembly and sworn in as Vice President when President Quett Masire retired and Vice President Festus Mogae assumed office as president.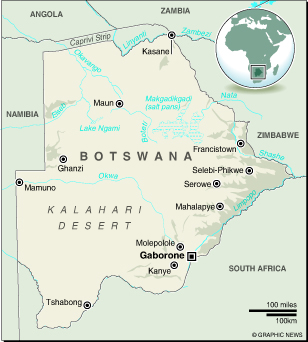 Mogae stepped down on 1 April 2008; Khama succeeded him as interim President.
As interim President, Ian Khama introduced a Media Practitioners Law which has been criticised as inhibiting free speech. The bill's language seeks to encourage a more professional journalistic standard, but detractors counter that it leaves this standard in the hands of politicians.
His government set up the Directorate of Internal Security (DIS) with police powers. There have been reports of extrajudicial killings in Botswana, linked by many to the DIS.
His foreign policy has been seen as pro-West. In 2009, he won kudos from the West for refusing to recognise the Robert Mugabe Government unless and until it included members of the Movement for Democratic Change (MDC) headed by Morgan Tsvangarai.Khama also condemned the action of Sudan's President Omar al-Bashir in Darfur and became a strong supporter of the International Criminal Court though many African countries have opposed it.
Critics also accuse Khama of authoritarian tendencies, while others say that he was simply instilling discipline.
Country facts
-Full name: The Republic of Botswana 
-Population: 2 million (UN, 2012)
-Capital: Gaborone
-Area: 581,730 sq km (224,607 sq miles)
-Major languages: English (official), Setswana
-Major religions: Christianity, indigenous beliefs
-Life expectancy: 54 years (men), 51 years (women) (UN)
-Main exports: Diamonds, copper, nickel, beef
-GNI per capita: US $7,470 (World Bank, 2011)
John Dramani Mahama, President of Ghana
John Dramani Mahama (born 29 November 1958) was Vice-President before he became interim head of state following the death of President John Atta Mills in July 2012.
Mahama won his first full term in office in an extremely tight election a few months later in December, defeating Nana Akufo-Addo of the opposition New Patriotic Party (NPP) with only 50.7% of the vote to Addo's 47.7%.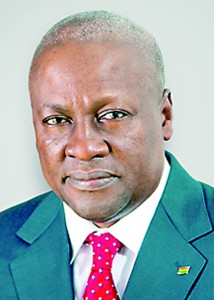 The NPP boycotted his swearing-in, saying he had won fraudulently but several foreign observer teams, including those of the African Union and regional body Ecowas, declared the election free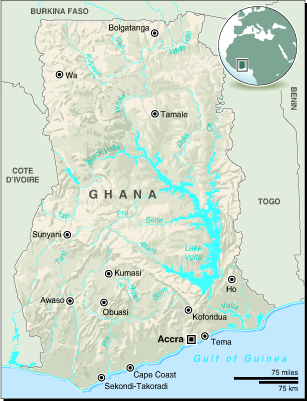 and fair.
Mahama is a respected historian, writer and communications specialist. Regarded as a champion of the underprivileged, he has a keen interest in environmental issues, particularly the problem of plastic pollution in Africa. His book, entitled "My First Coup d'Etat" was published in July 2012. He studied in Ghana and Moscow. Between 1991 and 1995 he worked as an information officer at the Japanese embassy in Accra. In 1995 he joined the non-governmental organization PLAN International, where he worked as International Relations, Sponsorship Communications and Grants Manager.
He was elected as a member of parliament in 1996, and served as communications minister between 1998 and 2001.
In opposition from 2005 to 2011, Mahama served as parliamentary spokesman for foreign affairs.
He is married and has seven children.
His father, Emmanuel Adama Mahama, a wealthy rice farmer and teacher, was the first Regional Commissioner of the Northern Region during the First Republic under the Ghana's first president, Kwame Nkrumah.
Country facts
-Full name: Republic of Ghana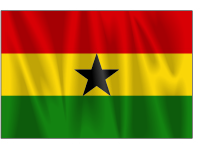 -Population: 25.5 million (UN, 2012)
-Capital: Accra
-Area: 238,533 sq km (92,098 sq miles)
Major languages: English, African languages including Akan, Ewe
-Major religions: Christianity, indigenous beliefs, Islam
-Life expectancy: 64 years (men), 66 years (women) (UN)
-Main exports: Gold, cocoa, timber, tuna, bauxite, aluminium, manganese ore, diamonds
-GNI per capita: US $1,410 (World Bank, 2011)
Uhuru Kenyatta, President of Kenya
Uhuru Kenyatta, the son of Kenya's founding president, took up his father's mantle to become head of state in April 2013 despite facing charges of crimes against humanity over election violence five years earlier. He is the fourth President of Kenya.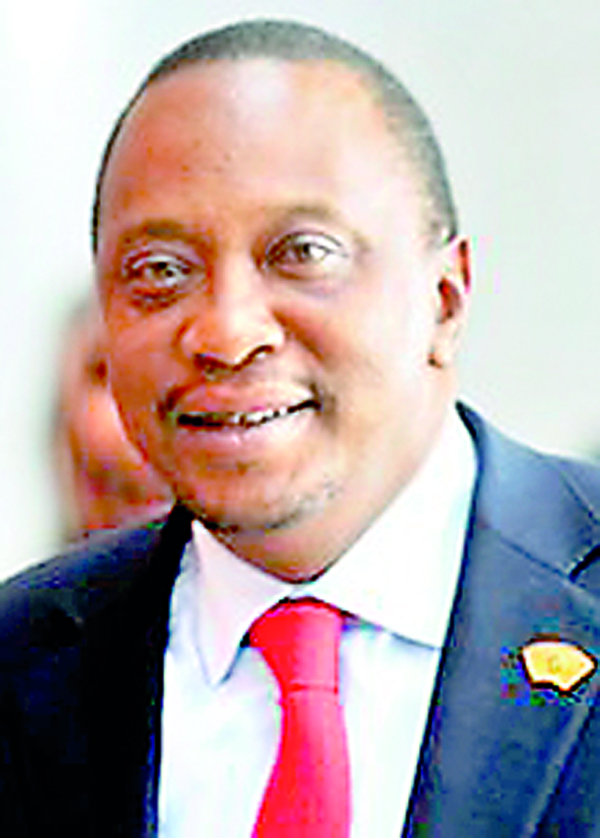 A few days before his swearing in, the Supreme Court ruled that the March 4 polls were valid, and that Kenyatta would become the country's fourth president.
Backed by Kikuyu loyalists, Deputy Prime Minister Kenyatta picked a running mate from the rival Kalenjin tribe, William Ruto, to form the Jubilee alliance. Both have been indicted by the International Criminal Court to face charges of orchestrating violence after the 2007 vote, an accusation they deny. Ruto went on trial in September. The African Union summit in Ethiopia last week demanded a deferral of The Hague trial of Kenyatta, due to start in November.
In those elections, the two men backed opposing presidential candidates and their two rival tribes were at the centre of the fierce blood-letting that drove 350,000 people from their homes.
Kenyatta, ranked by Forbes as the richest man in Kenya, is heir to his late father's vast business empire that spans swathes of land, Kenya's biggest dairy company, five-star hotels, banks and exclusive schools.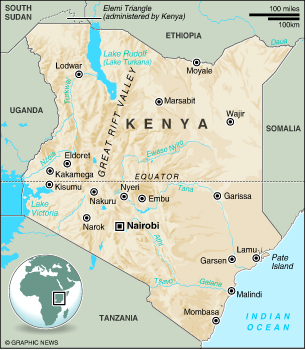 He was born October 26, 1961 shortly after the release of his father Jomo Kenyatta from nearly 10 years' imprisonment by British colonial forces, and two years before Kenya's independence.
He was Minister for Local Government from 2001 to 2002, and Leader of the Opposition from 2002 to 2007; subsequently he was Deputy Prime Minister from 2008 to 2013.
As Minister of Finance from 2009 to 2012, while remaining Deputy Prime Minister, he used social media such as twitter to obtain the people's view on the budget. Educated in the United States at the elite Amherst College, where he studied political science and economics, he is viewed as the top political leader of the Kikuyu people, Kenya's largest tribe making up some 17% of the population.However, he also appeals to Kenyans from different ethnic backgrounds, able to mingle not only with the elite he was born into but also with the average Kenyan, cracking jokes using local street slang. Correspondents say that with permanent heavy bags beneath his eyes and well dressed in pin-stripe business suits, Kenyatta exudes an image of power and entitlement.
Country facts
-Full name: The Republic of Kenya
-Population: 42.7 million (UN, 2012)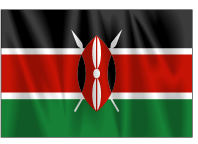 -Capital: Nairobi
-Area: 582,646 sq km (224,961 sq miles)
-Major languages: Swahili, English
-Major religion: Christianity
-Life expectancy: 57 years (men), 59 years (women) (UN)
-Main exports: Tea, coffee, horticultural products, petroleum products
-GNI per capita: US $820 (World Bank, 2011)
Paul Biya, President of Cameroon
In power since 1982, Paul Biya is seen as one of Africa's most entrenched leaders. Born on February 13, 1933, Biya was educated in Cameroon and France, where he studied law at the Sorbonne.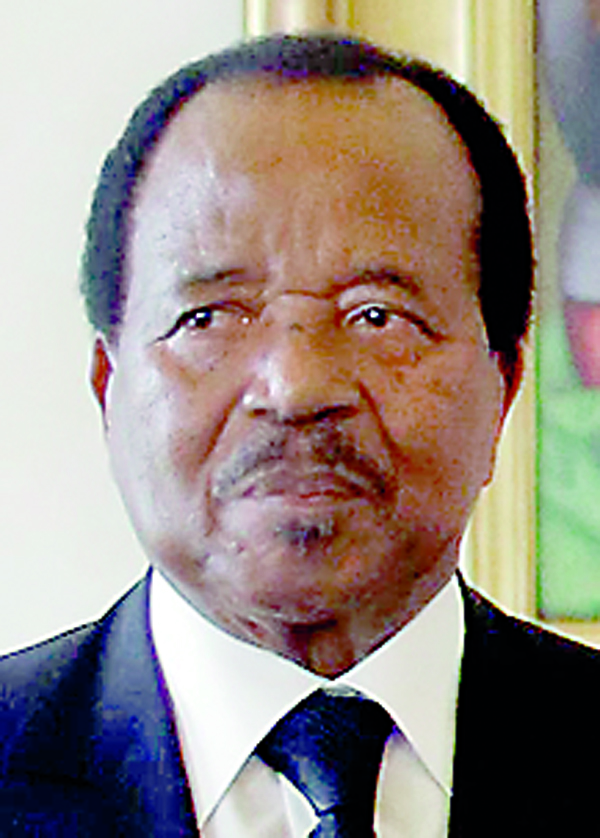 A native of Cameroon's south, Biya rose rapidly as a bureaucrat under President Ahmadou Ahidjo in the 1960s, serving as Secretary-General of the Presidency from 1968 to 1975 and then as Prime Minister of Cameroon from 1975 to 1982. He succeeded Ahidjo as President upon the latter's surprise resignation in 1982 and consolidated power in a 1983-1984 power struggle with his predecessor.
Biya introduced political reforms within the context of a single-party system in the 1980s. Under pressure, he accepted the introduction of multiparty politics in the early 1990s. He narrowly won the 1992 presidential election with 40% of the plural, single-ballot vote and was re-elected by large margins in 1997, 2004, and 2011. Opposition politicians and Western governments have alleged voting irregularities and fraud on each of these occasions.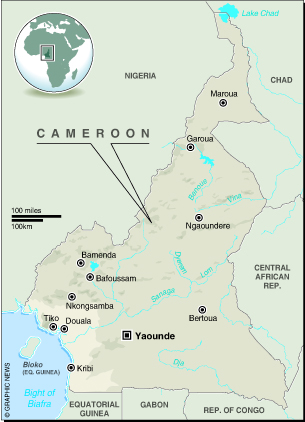 Biya's opponents rejected the result – which gave him a landslide 78% of the vote – and alleged widespread fraud. Civil society movements accused Biya of having locked down the electoral system to guarantee his return to power.
On Thursday, results of general elections held on September 30 confirmed Biya's grip on power with His Cameroon People's Democratic Movement (CPDM) party winning 148 of 180 seats in the National Assembly.
Biya has maintained Cameroon's close relationship with France, which together with Britain governed Cameroon.
Before becoming president, Biya spent his entire political career in the service of President Ahmadou Ahidjo, becoming prime minister in 1975.
With Ahidjo's resignation in 1982 he assumed the leadership and set about replacing his predecessor's northern allies with fellow southerners.
In 1983 he accused Ahidjo of organising a coup against him, forcing the former president to flee the country.
In its last report on "Ill-Gotten Assets", the Catholic Committee against Hunger and for Development (CCFD) estimates Biya's wealth to approximate 100 million dollars. The Financial Transparency Coalition says the list of Biya's foreign assets is huge: several castles in France and Germany and the Isis villa on the Cote d'Azur.
He and his wife Chantal Biya met Pope Francis during a private audience at the Vatican on October 18.
Country facts
-Full name: Republic of Cameroon
-Population: 20 million (UN, 2012)
-Capital: Yaounde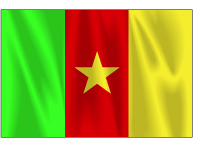 -Area: 475,442 sq km (183,568 sq miles)
-Major languages: French, English, languages of Bantu, Semi-Bantu and Sudanic groups
-Major religions: Christianity, Islam, indigenous beliefs
-Life expectancy: 51 years (men), 54 years (women) (UN)
-Main exports: Crude oil and petroleum products, timber, cocoa, aluminium, coffee, cotton
-GNI per capita: US $1,210 (World Bank, 2011)
comments powered by

Disqus