The Power of Polish Cinema
By Susitha R. Fernando
View(s):
'Polish Cinema Classics Weekend'- Sri Lankan movie goers have a rare opportunity to enjoy and experience Polish cinema from October 25 to 27 at the National Film Corporation, Colombo.  Presented by Polish Institute New Delhi in partnership with Agenda 14, the film festival comprised of four classic films of Polish cinema made by four of Poland's greatest filmmakers.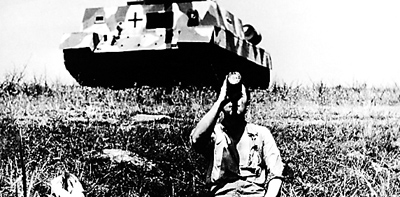 The celebrated films are 'Innocent Sorcerers' by Andrzey Wajda (at 6.30 pm on Oct 25), 'Good bye, see you tomorrow' a film by Janusz Morgenstern (at 3.30pm on Oct 26), 'Night Train' by Jerzy Kawalerowicz (at 6.30pm on Oct 26) and 'Eroica' a film by Andrzej Munk (at 6.30pm on Oct 27). 
A panel discussion on Polish Cinema Classics and restoration will be held at 3.30 pm on October 27 with the participation of Dr. Dharmasena Pathiraja, Dharmasiri Bandaranayake and Vimukthi Jayasundara.
The discussion is moderated by Anomaa Rajakaruna. 'Innocent Sorcerers' Andrzey Wajda's provocative film, from a script co-written by Jerzy Skolimowski, is a chronicle of contemporary youth; a milieu of motor-scooters, sex and jazz enjoyed by a group of Warsaw twenty-somethings. The film brilliantly captures the post-Stalin thaw that was beginning to make itself felt in late-1950s Poland. 1960 saw 'Innocent Sorcerers'(Niewinni czarodzieje), a story of young people of the jazz age, rebellious and alienated from greater society. For the period, it was considered a unique film, full of new wave frivolity and charm.
'Good bye, see you tomorrow' is Janusz Morgenstern's touching and visually stunning story of a fleeting love affair. Made in a loose narrative style akin to the French New Wave, the film stars Polish icon Zbigniew Cybulski (known as the 'Polish James Dean') and has a young Roman Polanski in the cast. A key film from the era, it also features music by the great Polish composer Krzysztof Komeda (Rosemary's Baby).
'Night Train'- Employing a classic Hitchcockian premise – two people, one possibly a killer on the run, sharing a compartment on a night train – filmmaker Jerzy Kawalerowicz turns a thriller into an intriguing character study of ordinary people in unusual circumstances.
The The film features Lucyna Winnicka and a great jazz score by Andrzej Trzaskowski. 'Night Train' (1959) is a blend of a psychological study and a thriller, tells of a woman (Winnicka again) suffering an inner crisis, who buys a ticket from a stranger for a crowded holiday train, and finds herself in a sleeper with an unhappy doctor. The police board the train in search of a killer.
'Eroica'- Set during World War II, Eroica is a darkly comic and insightful satire; a provocative, powerful, and potent anti-war poem considered amongst the most subversive films of the period. The legendary Polish director, Andrzej Munk's most celebrated work, 'Eroica' presents two tales of anti-heroic protagonists who could not escape from the influence of the dominating spirit of heroism during World War II.
Created in 1957, the film aims to demystify the archetypal image of heroism prevailing during socialist realism and it tells two separate stories.Showing the atmosphere of foolhardy heroism which even influences those not concerned with becoming heros, the award-winning film is considered a landmark of Polish cinema and has been called "A darkly comic, intelligent, and unorthodox chronicle… a clever, engaging, and insightful satire on duty, courage, and heroism".
comments powered by

Disqus