RMIT is a global university of technology and design offering a range of undergraduate, postgraduate and vocational degrees and diplomas
RMIT University aerospace engineering students have won top prizes in the global Airbus "Fly Your Ideas" competition
View(s):
RMIT proudly announces that team CLiMA won second place and 15,000 for their proposal to develop low-emission bio-methane fuelled airliners.
Team ALMA won first place in the Airbus "Fly Your Ideas" best video competition with a dramatised portrayal of the effects of rising kerosene prices and the depletion of resources on air transportation and the environment.
The competition involved 618 teams from 80 countries, with Team CLiMA joining four other finalists at the A380 Final Assembly Line in Toulouse to present their ideas to a jury led by Airbus Executive Vice President Engineering, Charles Champion.
Team CLiMA – James Herringer, Katherine Grigoriou, Luke Spiteri, Mark Spiteri and Martin Burston – was mentored by Enrique Tobias-Pena from Airbus and Dr Graham Dorrington from the School of Aerospace, Mechanical and Manufacturing Engineering (SAMME).
SAMME Associate Professor Cees Bil supervised Team ALMA, consisting of students Tim Conroy, Mert Berdilek, Zena Assaad, Takehiro Hirotsu, and Kiros Eee Wei Lim.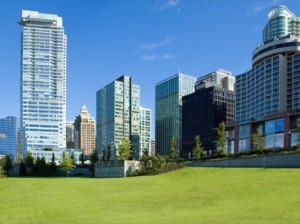 Associate Professor Bil said making students aware of the challenges in the aviation business and their roles as future aerospace engineers was an important part of their education.
"This competition inspires students to think creatively and to propose new ideas that will establish a sustainable future for air transportation," he said.
Dr Dorrington said the CLiMA project would be used to develop ongoing research.
"We are now planning to develop the project as a research initiative, hopefully with Airbus support, and we will be presenting our ongoing research work at relevant conferences in the near future," he said.
Dr Dorrington said RMIT's success was due to the positive encouragement of Professor Aleksandar Subic, Dean of Engineering and Head of SAMME, and the ongoing support offered by the school, aerospace academic staff and technicians.
"This is a great example of students and staff working closely together to achieve a positive result that confirms RMIT is among the best aerospace university schools worldwide," he said.
Professor Subic said the achievements of the two teams reflected RMIT's focus on working with industry to develop innovative solutions that can transform the future.
"The strong industry engagement involved in this project is a hallmark of engineering education and research at RMIT," he said.
"These students are clearly the engineering leaders of the future."
CLiMA team member Mark Spiteri has accepted an internship with Airbus, and plans to work full time in Toulouse after his graduation.
For further information on aerospace and other courses at RMIT please contact local representative International Scholar Educational Services (Pvt) Ltd, on 011 2553466 / 2593571 or email to applicationises@scholar.lk
comments powered by

Disqus