Power of pricing
View(s):

CIMA Sri Lanka announces a half a day workshop titled 'Strategic pricing = Profitable growth'.

In the current economic climate, the toughest challenge business leaders face is price pressure from the competition. A common tendency is to cut price without fully understanding customer buying behavior and their perception of value, thereby witnessing erosion in margins. Traditional cost plus pricing methods alone are not enough to fully realize opportunities for profitable growth.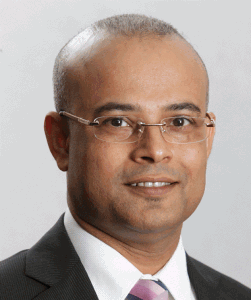 In order to stay competitive, companies will need to adopt a holistic approach in shaping their pricing strategies. This program will help the attendees to learn the art and science of strategic pricing and how it could be leveraged to maximize their company's profits.
Contents of the workshop includes introduction to strategic pricing; understanding value based pricing methods; understanding customer buying behaviour; constructing strategic pricing framework; research methods to support pricing decision making; pricing analytics for strategic pricing; implementing strategic pricing – key considerations
Mastercourse leader Rajeeb Chowdhury is the Chief Executive Officer and Owner of BizExcel Consulting, a company based in Bahrain and Director at Grow Margin in the UAE. Previously, Rajeeb worked with DHL as the Global Head of Strategic Pricing and Vice President (Pricing) – Asia, Middle East and Africa. He is a graduate Engineer from NIT, India, a Chartered Management Accountant from CIMA (UK) and holds an MBA from Henley Business School, UK.
Mastercourse is scheduled to be held on Wednesday 9 October 2013 at the CIMA Auditorium.
CIMA Sri Lanka Division says that registration for the event is now open. For details on registration please contact Members Services of CIMA Sri Lanka on mastercourses.srilanka@cimaglobal.com
comments powered by

Disqus