Harrow International College Art and Craft fun day
Total education solution from WCMT Campus, from KG to PG
View(s):
Speaking to Sunday Times WCMT Campus CEO Mr. Eranga Weeramanthri mentioned, "Harrow is taking her first initiative to act on promises given to the nation by organizing Art and Craft, Fun day with the sole purpose of improving creativity and innovation among kids who are at the age group of 4 to 8 years."
"Many parents expect their kids to be able to write and read at the age of year 4 or 5 and pressurize little minds on writing and reading letters. But most of them are not clear about the development in little brains when exposed to creative activities with friends at same age. As a result of their busy life style most of the parents miss to spend quality and productive time with their kids. We as Harrow International College willing to bring that quality time for little ones by organizing Art & Craft, Fun day at WCMT Campus on 17th and 18th October 2013." He noted.
Further he mentioned, "Harrow Art and Craft, Fun day will bring handful of fun and creative activities to Kids like art & craft, music and movement, field trips in safe luxury Coach, safe mini pool activities, speech and drama, face painting, kids Yoga and movies during two days camp." He emphasized that all of these activities are organized and managed by professional and experienced Primary and Nursery trained teachers."
CEO further emphasized, "Harrow making all the arrangements to make these two days one of the most memorable days in kids' life." He further added, "Harrow is willing to announce lucrative scholarships and discounts for joining Harrow International College on Art & Craft, fun day"
Speaking to Sunday Times WCMT Campus CEO Mr. Eranga Weeramanthri mentioned, "Harrow International College is the latest addition to WCMT Campus chain of operations, in Sri Lanka which is a fully owned subsidiary of Kartha Education Society (KES) set up by Dr. Sudhir Kartha and a team of eminent educationists in 1994, with the purpose of providing a seamless learning exposure to children from Kindergarten (KG) to Postgraduate (PG).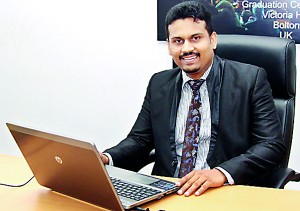 He highlighted, "KES owns and manages chain of education institutions in various parts of the world to further its mission of providing quality transnational education to the world. Among many other prestigious education institutions under Kartha Education Society, WCMT Campus launched her academic operations in Sri Lanka in year 2012 as a BOI Approved venture with a clear purpose of serving human development and socioeconomic advancement while uplifting the quality of life through education and research. "
CEO of WCMT Campus highlighted the fact, "We as educationists should take part in achieving government's objectives to make our country a knowledge hub in the region which is naturally instrumental in socioeconomic development and human development. This would make a definite shift in quality of life."
"Harrow International College is not only into curriculum based education but also with proper systems to develop self-discipline, responsible, spiritually sound and morally groomed humans. Sinhalese, Muslims, Tamils and Burghers we all got together and fought for the independence of the nation in several times in the history. Therefore Harrow stands for fostering national unity and ethnic harmony by encouraging every student to understand and tolerate the multi-cultural and multi religious values of society.
Speaking to Sunday Times Harrow International College academic coordinator said "Harrow International College prepare and provide students with opportunities to progress in to higher education at WCMT Campus or any other universities worldwide with internationally recognized entry qualification. We prepare students with business and technology know-how to take global challenges while standing on steady grounds of local values, beliefs and ethics. Therefore the main aim of Harrow International College is to create productive citizens who are capable of harnessing their fullest potential to contribute for the human development and socioeconomic advancement in the country."
Further he emphasized, "Harrow International College has almost laid down her foundation as a fully-fledged K-12 school to become a number one international school in Sri Lanka with premium quality learning spaces, modern technologies, human and physical resources to provide an excellent learning environment for children. The Library, a fully equipped computer lab with multimedia equipment, comfortable class rooms with latest teaching aids, Wi-Fi Zone, and a healthy food cafeteria would certainly create an effective teaching and learning atmosphere within her massive building complex in Mount Lavinia. The large parking space will be a convincing factor to the parents who would come to drop their children and in addition the safety of the children is enhanced as parents could drop their children inside the school premises itself. Hence to realize WCMT Campus's broad vision, Harrow International College strives to provide a broad and enriching curriculum with clear academic expectations and standards, within a caring and supportive milieu."
"Harrow International College provides a unique educational exposure by offering an innovative array of subject choices coupled with vibrant and embracing social context. Harrow International College will prepare its senior school students to sit for the Cambridge International Examinations for their Ordinary and Advanced Level Examinations, in both science and commerce streams with the accreditation of University of Cambridge, UK. Without limiting to orthodox of primary and secondary education, Harrow International College expands her horizons by providing the opportunity to pursue higher education through range of undergraduate and postgraduate programmes within the same umbrella of WCMT Campus. Harrow International College's unique ability to provide total education solution to the nation from KG to PG becomes a greater strength to parents and students." he noted.
Harrow CEO mentioned, "As all know Harrow International College opened with great spirit on Sunday 8th September 2013 Under WCMT Campus, No: 54, Galle Road, Mount Lavinia." He said, "Harrow shows a very fast growth with significant demand among parents, considering Harrow as one of the best schools in Colombo." He added, "Harrow is happy to see many parents at admission desk every day to collect applications."
CEO further mentioned, "We found some parents who have enrolled their kids to distance schools as there was no good private school in Mount Lavinia, before Harrow opening. Though they are willing to bring their kids to Harrow, they have difficulties in spend another admission fee." He explained "As a solution he is willing to provide 50% discount on college admission fee till 15th October, children's' month."
Harrow welcomes parents who realize the value of quality education, to invest in their children's' future, to enroll your special ones with Harrow International College. Hotline: 0777727106
comments powered by

Disqus