ANC partners with California State University – Fresno to provide study opportunities for Sri Lankan students at Californian State Universities.
View(s):

California State University – Fresno Ranks 8th among the Public Universities in Western United States – US News Best College 2014 Ranking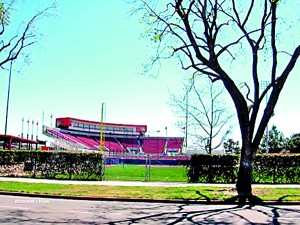 Dr Ram Nunna, the Dean of the Lyles College of Engineering at California State University – Fresno, will be at ANC Education from September 30th to October 4th 2013 to conduct admissions/information sessions for California State Universities.
Students with aspirations on continuing their higher education in the US, should take the opportunity and meet with Dr Ram and gain admissions for the Spring and Fall 2014 batches at State Universities in California such as Long Beach, Bakersfield, Channel Islands, Dominiguez Hills, Chico, East Bay, Fullerton, Los Angeles, Moneterey Bay, Humboldt State University and California Maritime Academy. California is a popular destination among Sri Lankan students.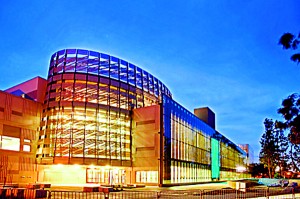 California State University – Fresno, more commonly known as Fresno State, is one of the universities students can transfer to in California. It currently ranks No. 8 among all Public Regional Universities in the western United States, according to the U.S. News & World Report's prestigious annual rankings of schools.
Among the Private and Public universities in the West, Fresno State ranked 36th. The ranking covers schools in Alaska, Hawaii, California, Oregon, Washington, Idaho, Montana, Wyoming, Colorado, Oklahoma, Texas, New Mexico, Arizona, Utah and Nevada. Compared to last year, Fresno moved up two spots on the all-schools list.
The university was also singled out by Washington Monthly magazine, which ranked Fresno State 15th in USA among master's degree-granting universities. 

"Student success is our highest priority and this achievement is a strong indicator that the efforts of our faculty and staff are paying off," said Fresno State President Joseph I. Castro.
Academic programmes at Fresno
Fresno State is located at the foot of the Sierra Nevada range in the middle of the state. It began as a teachers college, but now offers bachelor's degrees in more than 60 areas of study. Graduate students can choose from more than 40 master's degree programmes, including those in the Craig School of Business. Fresno state is namely popular for Business, Engineering, Health Sciences, Liberal Arts, Law, and Psychology.
Student Life at Fresno
The city of Fresno has much to offer to students, such as theaters, malls, and restaurants. Students at Fresno State can also spend a weekend exploring the city life of San Francisco and Los Angeles, which are each about 200 miles from campus. For nature loving students San Joaquin Valley, as well as Yosemite National Park will be the best way to spend time outside classroom, which is only about 60 miles away from campus.
For students who are seeking extra-curricular activities, Fresno State has more than 200 organizations and Fresno State Bulldogs varsity sports teams, which compete in the NCAA Division I Western Athletic Conference.
So, don't miss out on the opportunity to meet with Dr Ram Nunna between September 30th to October 4th 2013. Please call Jani on 077 3063066 to reserve your spot. Seats are limited.
comments powered by

Disqus