DVD release of 'Sulanga Enu Pinisa'
View(s):

Torana Video Movies has released Vimukthi Jayasundara's Cannes awarded film 'Sulanga Enu Pinisa' (The Forsaken Land) in DVD format. The film won the prestigious Camera d 'OR for a first feature film at the Cannes International Film Festival in May 2005.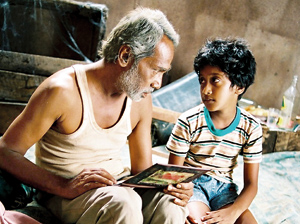 Played by Mahendra Prerea, Nilupuli Jayawardena, Hemasiri Liyanage, Kaushalya Fernando, and Saumya Liyanage in lead roles, the film represented several international film festivals. 
In this stunning maiden effort Jayasundara managed to create a social discussion on the discourse of 'War' in the Sri Lankan context. The film was the subject of many controversies which involved numerous social groups, political parties, and activists.
It shed a light on the constant ideological battles between war and peace, the soldier and the civilian, fidelity and infidelity which perplexingly coexisted in Sri Lankan society at the wartime. Instead of asking the viewer to sympathise with the victims of the social tragedies, the film demands an intervention.
Screenplay written by Vimukthi himself, musical score for this 108 minutes film was done by Nadeeka Guruge.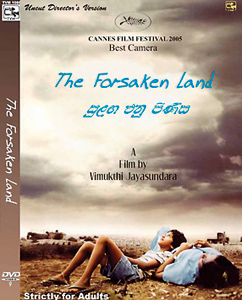 comments powered by

Disqus