MMI Summer Camp – A huge success
View(s):

Modern Montessori International (MMI) recently hosted three weeks of fun and games at their Summer Camp for children between the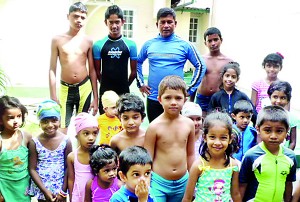 ages of 2 – 8 years. This is the third consecutive year MMI has successfully held their Summer Camp at full capacity. The children took part in fun activities and had the opportunity to make new friends.
One of the activities involved the children engaging in water play, where they were introduced to water, which allowed them to banish any fear they might have. They were allowed to explore their creativity in mask making projects and various art themes, in addition to learning to dance. The children embarked on culinary adventures where they made fruit salads and enjoyed sampling their dishes when they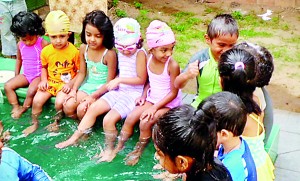 were done.
Additionally, the teachers at the Summer Camp taught the children to plant little trees, and instructed them in the ways of caring for plants and keeping the environment clean.
On the last day of Camp, MMI threw a mini party for the children where they were treated to snacks and drinks, while the older children performed a recital they had been rehearsing. The children enjoyed fun and games and were presented with little loot bags for them to take home. The parents were emailed photographs of their children as a souvenir to keep during their three weeks at the MMI Summer Camp.
For further details on MMI pre-school and after school programs, please call 077 770 10 10 or visit www.mmisrilanka.com
comments powered by

Disqus