Management Information Systems (MIS) Degree at ANC
View(s):

The growth of IT and ICT industries have created many lucrative and rewarding career fields. Management Information Systems (MIS) is such an attractive and growing area of IT/ICT that is equally demanding in Sri Lanka and overseas. MIS involves applying computer technology, quantitative techniques, and administrative skills to the information processing requirements of organizations. MIS combines computer technology with management decision-making methods – to analyze, design, implement, and manage computerized information systems in an organizational environment. A bachelor's degree in MIS is generally adequate for managerial or senior management level jobs.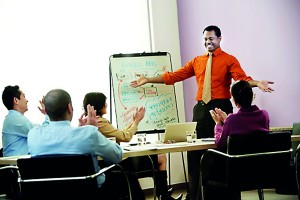 With a Bachelors degree in MIS students can join following rewarding career areas. These include but are not limited to; Computer programmer, Systems analyst, Database manager, Computer specialist, Network administrator, Software developer, Project leader, Information technology consultant, and Applications developer
Northwood University– American MIS degree at ANC
Northwood University Management Information Systems (MIS) degree is consistently recognized as a leading degree programme. The MIS degree programme of Northwood has been widely accepted and recognized as the industry benchmark for a management career position in IT/ICT/Computing industry. Northwood University MIS degree programme is an ideal opportunity for those students who are keen to join IT industry to get a head start over others. The degree programme allows students to get hands-on expertise by creating business applications, apply data-modeling techniques, implement databases, systems analysis and design, and modern application development and prototyping among others.
Northwood University – USA
Northwood University is widely considered as a world leading American Business University. It is widely considered as America's most global business university with more than 60,000 graduates. Northwood university was established over 50 years ago as a specialized business university with strong global connections to business and industry. There are 3 beautiful residential campuses in Michigan, Florida, and Texas and 29 Extension centers across the US. Northwood University has extensive international expertise as a result of the global programme centers in Sri Lanka, Malaysia, Middle East, Southeast Asia, China, and Europe. Students can complete following American degrees entirely in Sri Lanka. Students also have the option of transferring to one of Northwood University global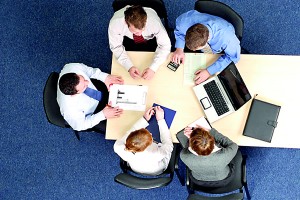 campuses (USA, Malaysia, Europe) to complete their degree.
Internal American Degree Programmes
ANC Education offers the same identical American university degrees awarded by Northwood University, USA. These degrees are accredited and approved by relevant accreditation bodies regularly. In the USA – Northwood University is approved by North Central Association of Higher Learning Commission (HLC) which is authorized to accredit universities. Northwood University, USA is has been approved by University Grants Commission (UGC) Sri Lanka as a recognized foreign university. Furthermore Northwood University is approved by International Association of Universities (IAU) and present in International University Handbook. Such worldwide acceptance allows Northwood graduates to seek employment in other countries for employment and skill migration purposes.
Qualified and Experienced Faculty
Northwood university degree programmes at ANC Education are exactly identical to the respective home campus programmes. The faculty members are selected and appointed by the respective universities. With full university supervision and oversight the quality of education is kept at a very high level. With more than 60% PhD qualified faculty members, students are given the academic exposure to learn from some of the best teaching staff in Sri Lanka and overseas. With a modern view and attitude towards the teaching and learning process, Northwood University lecturers at ANC go out of their way to assist students to prepare them for the corporate environment. The faculty consists of foreign PhD qualified lecturers, many with industry exposure. The American and American trained faculty is rated one of the best in the region, with over 90% excellent ranking in student satisfaction surveys.
For Further Information Call 0777 73 00 73
To find out more about ANC Education degree programmes you can contact us on 0777 730073. A free career counselling session will allow you to explore more about yourself, career opportunities and how to optimize your education plans. You are also invited to visit us at ANC Education, 308 – 310, R.A.De Mel Mawatha Colombo 13. Or visit www.ancedu.com/lk for more information. You can also like us on www.facebook.com/anc.education
comments powered by

Disqus