Hillwood College Kandy gives 'The Utmost for the Highest'
- Sujitha Miranda
View(s):
In 1890 when Ceylon was under the colonial rule of Britain, the Anglican Missionaries found a prestigious school with a rich heritage. It was set in the central hills of Sri Lanka and was named "Hillwood College."
The institution established by the Zenana Missionary Society of the Church of England stands firm with fame and dignity as a place where morals and fellowship are cherished.
When Elizabeth Bellerby, only 23 years of age, after a sea voyage of two months, stepped out of the Harbour of Colombo, travelled by bullock cart on a two week journey to Kandy, purchased a property on a beautiful hilltop overlooking the Kandy Lake and the glorious Temple of the Sacred Tooth of Lord Buddha, with seven students – daughters of the great chieftains of the Kandyan Province and started a school.
"If you educate a son, you educate an individual, but if you educate a daughter, you educate an entire family." said Ms. Bellerby during an era when Ceylon was dominated by men and was swelling with the prejudice about sending the daughters for education.
The little lady who arrived from London just with a prayer book in hand was able to change the minds of Kandyan Chieftains to send their daughters to be educated in a boarding school where the girls discovered their reading, writing, arithmetic, embroidery, home science and music talents.
Continuing the legacy of the founding principal, Ms. Elizabeth Bellerby (1890-1911), Ms. Lena Chapman (1911-1931), improved the infrastructure of the school to accommodate more girls; built a science room and a tennis court in the premises and physical training was introduced. Ms. Chapman inaugurated the Old Girls' Association.
After the untimely death of Ms. Mary Dorothy Rigg (1931-1944), who was a wonderful personality, Ms Elenor Foss (1944-1946) became the principal for a short period until Ms. Soma Kumari Samarasinghe (1947-1964), the 1st Kandyan Sinhalese Christian took over the role of principal. Ms. Soma Kumari Samarasinghe or the 'great builder', as known in the school history decided to keep Hillwood as an individual and private fee levying school without State aid, which remain todate.
Following her reign Ms. Barbara de Alwis (1964-1977), Ms. Nimalathevi Perera (1977-1990) and Ms. S R Rathnayake (1990-2005) served Hillwood as principals with great sense of dedication and improved the college to present standards.
Mother Hillwood whose cornerstones are inculcated with Christian values and today, it boasts of a student population of over 2000. Hillwood has progressed and gone from strength to strength, where it plays its exceptional role in the life of Kandy nurturing generations of young ladies into becoming aspiring leaders throughout the past 123 years since its inception.
Mrs. Sudarshani Hettige (2005-present), serves as the present principal. She has dedicated herself to development and the achievements of the college during her eight year journey as the leader. Her leadership brought many successes to mother Hillwood.
The school is blessed with 140 dedicated and qualified teachers who, over the years, have been more than teachers to their young charges. Two dozen of non academic staff help her with running the school activities smoothly and keeping the premises beautifully maintained providing students a modern and pleasant school environment.
The institution has produced many Hillwoodians who had rendered devoted services to the nation. In fact, the 1st Lady Ambassador in Sri Lanka and the 1st Lady Mayor in Asia are Hillwoodians. Late Minister Gamini Dissanayake and Late Maj. Gen. Denzil Kobbekaduwa received their primary education at Hillwood.
Over the years and under the leadership of several principals Hillwood turned out to be a name you hear from every corner of the country; for its students' outstanding performances in education, sports and extra-curricular activities.
Hillwood College, one of the pioneer educational institutions in Kandy provides a sound education in both local GCE A/L and London A/L as well. Students of all races and religions are moulded in this wonderful institution where instructions are both in Sinhala and English mediums.
The institution has a diverse community that excels in both academics and extra-curricular activities with the best results in the school's history in 2012 in both GCE O/L's and A/L's with girls entering universities and making it into the honours lists in their respective universities.
Hillwood is one of the few schools that can boast of Tennis, Basketball, Netball, and Volleyball Courts and its greatest pride is the Swimming Pool built to International standards. The college Netball U-17 and U-19 teams are the 2013 Central Province champions with girls being selected to Sri Lanka Youth team and to Sri Lanka School U-19 team to represent Sri Lanka in overseas tournaments.Members of the swimming, table tennis and basketball teams have made their mark in the every tournament that they have participated bringing glory to their alma-mater. The Hillwood Kandyan Dancing Troupe have been travelling the world
performing and being ambassadors of our culture in countries including, England, Germany, France, Scotland, Thailand, Israel, Nepal, etc. Most recently in August 2013 the troupe was invited to perform in Santiniketan University, founded by Gurudev Rabindranat Tagore, at their Varsha Mangal celebrations. They were given a standing-ovation by a very pleased audience.
The Eastern Music Unit has been showing their colours in the provincial and national competitions they participate while the College Western Band and the Choir are a pleasure to watch and hear.
Numerous clubs and associations are enhanced and introduced to provide a holistic education to the girls. The three major religions celebrate their religious values in their respective movements.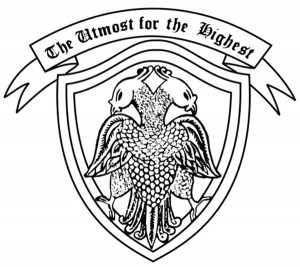 The Interact Club extends it's ever growing helping hand to deserving social causes with generous donations and gifts. Modern Languages Club consists of members from all languages taught in school such as French, German, Japanese and Tamil. Link club members go out of their way to welcome and host their exchange friends from Germany, England and India on their visits to Sri Lanka. Reciprocal tours to those countries have been immensely enjoyed and the exposure to foreign cultures, the experience in traveling to other countries with just their friends and teachers are invaluable to the girls.
Hillwood is also a 'school of the essence', where the students are taught to be Kandyan Ladies whio have followed their motto 'The Utmost for the Highest' for the past 123 years. Through these momentous years the daughters of Mother Hillwood have never ceased to amaze the world with strength and talents that has been inculcated in their bosom.
comments powered by

Disqus