Diploma in Statistics at IASSL- An excellent career choice
View(s):

Are you looking for higher education opportunity after A levels for you or your child? Think about choosing Statistics as the future profession for you or your son or daughter. Statistics is a cross cutting discipline and Statisticians work in a wide array of areas —advancing science, developing new methodologies, shaping the public policy, augmenting business practices, enhancing production quality and much more.

Although there are formal definitions of Statistics, several informal meanings are offered by Gerald Hahn and NecipDoganaksoy in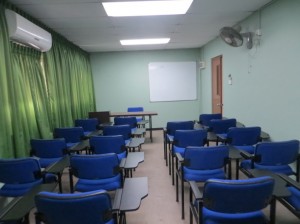 their book, A Career in Statistics: Beyond the Numbers as: the science of learning from (or making sense out of) data; the theory and methods of extracting information from observational data for solving real-world problems: the science of uncertainty; and the art of telling a story with numerical data. This implies that Statistics is a broader discipline that links with real world.
Our world is becoming more quantitative and data-focused;therefore job opportunities in Statistics are bountiful and projected to be increased globally. Many industries and services rely on Statisticians to analyze data for decision making. Statisticians work on vital and challenging problems such as: ensuring national security or food safety, weather forecasts and emergency preparedness, disease risks, credit worthiness, government policy making etc. Statisticians are needed around the world by governments, political parties, civil service, financial companies, marketing firms, socialresearch institutes, scientific groups andmedia organizations. It is estimated that demand for statisticians and data analysts will increase by 4.4 million jobs worldwide in the years ahead.
In order to introduce careers in Statistics, the Institute of Applied Statistics, Sri Lanka (IASSL) has developed and offered several education programmes and resources, during last couple of years. Following the global agenda of the International Year of Statistics -2013, where the main aims are to increase the visibility of statistics and encourage young people to consider statistics as a career, the IASSL introduces a Diploma in Statistics aiming at producing professional Statisticians.
The students with three passes in GCE advanced levels may be accepted for the Diploma programme (equivalent to the first year of the degree) and successful students will pursue higher Diploma in Statistics that ultimately leading to a degree equivalent qualification. The students who do not have adequate Mathematical skills are provided with foundation courses. Use of Statistical software for data analysis will be an essential component in each of the courses in the Diploma programme.
The teaching staff of the Diploma in Statistics are University academics, industry professionals or government Statisticians holding Masters or Doctorate degrees. The IASSL is the only national Statistics institute in Sri Lanka which is incorporated by a parliamentary act.
The Diploma programme offered by the IASSL is indeed a gateway for anyone who desires to be a professional Statistician. Also, it may be an ideal opportunity for others who want to obtain a higher level exposure to the Statistical Science. You can find a bright future with a lifetime success at an affordable cost.
comments powered by

Disqus