Ratnapura's Akila secures Silver at Asian Youth Games
View(s):

Sixteen-year-old Akila Ravishanka won a silver medal in the Boys' 110m hurdles event at the recently concluded Asian Youth Games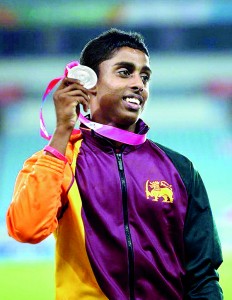 in Nanjing, China.
A student of Seevali College Ratnapura, Akila finished the event in a personal best of 13.99 secs. In January, 2013 Janashakthi Insurance handpicked Akila for their ongoing rural athlete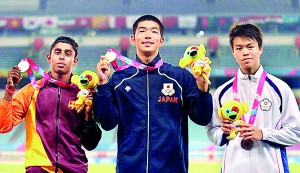 sponsorship programme and since then the company has been supporting his athletics career.
Janashakthi's rural athlete programme provides selected athletes with a monthly sponsorship plus incentive payments based on their individual performances. In addition, Janashakthi provides these athletes with technical guidance and psychological motivation through various methods such as opportunities to personally meet top former Sri Lankan athletes. The athletes also receive support with overseas travel whenever they are selected to compete at international events.
Speaking about his achievement Akila said, "It feels very good and this silver medal is very special for me.
There are many people I want to thank. One is my coach Indika Jayasinghe and I am also grateful to Janashakthi for their constant support and guidance."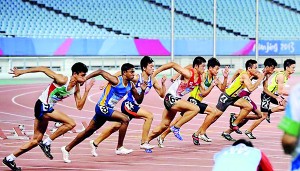 comments powered by

Disqus