A rainbow of dreams sparkles from Nanjing to Hambantota
View(s):

The countdown for the 2017 Asian Youth Games in Hambantota began in earnest last Saturday when the curtain fell on the second edition of this multi-sports event in Nanjing, China.

Four years and counting, and it will be the deep South's turn to host what will be the biggest sporting extravaganza this country has witnessed in its history. Yes, we have hosted cricket's World Cups and the SAF Games but this will be entirely on another level.
With more than 5,000 athletes and officials expected to turn up to take part in at least 16 sports, this will be a momentous occasion and one which we should target to pull off in spectacular style.

Preparations have already begun with a sports city set to rise from the salterns of Hambantota. But it will be more than just about swanky facilities and state-of-the-art infrastructure, for what is bound to make these Games a success will be the athletes themselves.
And right now, Sri Lanka is lagging far behind in this race. In Nanjing, Sri Lanka was represented by 37 athletes in eight sports – athletics, rugby sevens, shooting, squash, swimming, table tennis, tennis and weightlifting. We returned with a modest haul of one silver medal and five bronzes and was placed a lowly 21st out of the 44 participating countries.

There were a total of 118 events in 16 sports in Nanjing, six more than the inaugural event in Singapore in 2009. As expected World and Asian sporting superpower China led the medal standings winning 93 medals of which 46 were gold. In second place was South Korea (52 medals, 25 gold), Japan was third (18, 7), Thailand was fourth (37, 6) and Chinese-Taipei fifth (29, 6).

Our giant neighbour India ranked 10th winning an overall 14 medals of which three were gold. Indian athletes participated under the Olympic flag because the Indian Olympic Association was suspended due to political interference.

Considering that a nation of more than a billion people could only manage just more than half of what we with a population of 20 million achieved, our performance was satisfactory. But this must not be reason for complacency.

It isn't enough for a country with a proud tradition of excelling on the international stage – remember Duncan White and Susanthika Jayasinghe – to return home with a measly haul largely made up of consolation bronze medals.

Yet, there is cause for optimism if Akila Ravisankha's silver-medal performance in the boys' 110-metre hurdles is taken into account. Ravisankha twice recorded personal bests– the second of 13.99 seconds in the final being enough to grab him second place and Sri Lanka's solitary silver medal.

Our bronze medals came in squash, 16-year-old Mihiliya Methsarani sharing a bronze in the girl's event; in athletics with Nimali Gamage in the girls' 400 metres event; Nishanthi Dilhani in the girls' 800 metres; Anuradha Vidushanka in the boy's 400 metres hurdles; and swimmer Matthew Abeysinghe in the boys' 100 metres freestyle.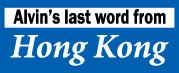 A dozen of the 37-strong contingent of athletes was rugby players. Sri Lanka could only manage to finish fifth after falling out of medal contention losing 24-17 to Chinese-Taipei in the quarter-finals. That was only the second defeat having lost earlier to Hong Kong, 29-0, in the preliminary round.
Sri Lanka twice defeated China and the Philippines to finish midway in the 10-team boys' tournament. Hong Kong won the gold medal defeating Thailand in the final.
The first two editions of the Asian Youth Games – Singapore and Nanjing – were a prelude to the more prestigious and bigger Olympic Youth Games. Singapore hosted the 2010 edition while Nanjing will host it next year.
We don't know if Sri Lanka will follow suit and the International Olympic Committee will award its Youth Games to Hambantota. But putting on a good show in 2017 with the Asian version will underline this island's credentials for the future.In this respect it is good to see that steps are being taken to make 2017 a success. Already work has begun on a sports city which will be built in the same area as the existing cricket stadium.
Hand in hand with the hardware, the software programme is also being put in place. A fortnight ago we wrote about Hambantota Sports Club and how its newly-appointed chief executive officer Ravin du Plessis had been tasked with creating a reservoir of young talent capable of carrying the flag for the host nation four years from now. It's full steam ahead now.
China's coming out party was the 2008 Beijing Olympics. By then, the country had become an economic superpower and it proudly displayed its wealth and future potential in a colourful extravaganza at both the opening and closing ceremonies at the Beijing Games.
Everyone will still remember the 1001 drummers at the opening ceremony or former champion gymnast Li Ning running around the roof of the Bird's Nest Stadium with the torch in his hand. Such memorable moments were firmly etched in the billions of viewers who tuned in to watch the Olympics.
Sport is a great conduit to drum up nationalistic feeling, indeed even petty partisan emotions. Anyone who has watched the English Premiership will know how high emotions run when the two teams from the same city – Manchester United and Manchester City play each other.
Sri Lanka is emerging from a troublesome past. There is a cautious note of optimism and our coming out party can be staged in 2017. We cannot expect Sri Lanka to turn out champions overnight. A long-term programme, much longer than four years, is needed to create such a culture. But what we can do is to try and be a competitive force by the time the Asian Youth Games comes around.
We also need everyone to pull together for the common good. It mustn't be only about Hambantota, but rather Sri Lanka. At present there is a widespread feeling that this is all a game of politics and only for the benefit of the ruling family.It is not our mission to delve into which politician or party benefits. All we can say is that the youth of this country also stand to benefit. Hambantota offers a fresh canvas on which we can create a new sporting dream. Like a Picasso, we must all do our bit to daub it vividly.
comments powered by

Disqus