Appreciations
View(s):

Mahes Brito Muthunayagam

Without her guidance the light has gone out from our lives

Mahes Brito Muthunayagam was the only child of the late J.L.C. Tiruchelvam, who was then the City Coroner and Mrs Tiruchelvam. To the manor born, she lived all her life at Rosmead Place and was educated at St Bridget's Convent, where she later headed the Past Pupils Association.

She married a Chartered Accountant, the late Archange Brito- Muthunayagam and had five children; the late Manik, Rajan,Sushiel,Nilima and Ariam. She became the President of the Women's International Club in the sixties, following in her mother's footsteps and was its Patron at the time of her death. In this role, she was an inspiration and unfailing source of strength to all WIC Presidents, never failing to encourage them and thank them.

She was a lady with a mission, who lived a full life with qualities that were the embodiment of all that a good Christian should be. She radiated charm, good manners and gentility. She was a solicitous, caring person, always there for one in good times or bad. She led her life with calm contentment and dignity, which were inextricably woven into the rich tapestry of her life. Being cheerful and optimistic, was a fundamental part of her, always comfortable with herself, she was able to make full use of the world's possibilities and live serenely with herself. Her upbringing had endowed her with honour, selflessness and the notion that giving was infinitely more blessed, than receiving.

Right now, to all those who loved this wonderful person, the sky seems dark, without her. There seem to be no stars such as her, to guide us, but I tell myself that if we keep looking up, she will be there, to help us find a way. She was to me and many others, a living symbol of perfection. The good fairies had obviously been present at her birth and endowed her with all that is good and true, together with a devout spirituality. I have never heard her say an unkind word about anyone. She always strove to see the good in all of us and forget the bad, and had a true feeling of sisterhood with other women.

Mahes Brito had a special kind of strength with a solid core, which made her an oasis of calm, in an imperfect world; a harmonizing factor in any organization, to which she belonged. She had perfected the art, of never over- reacting to any situation, or flying off the handle and had trained herself to have a calm and measured response, even in situations which were outside the bounds of good manners or fairness. She was a symbol of everything good, noble and pure.

To me, her loss leaves a void which can never be filled. I shall miss the sound of her gentle voice on the phone at the same time each day, reassuring me, praying for me and upholding me, through the inevitable storms of life. It seems as if a light has gone out of my life, without her influence and guidance, to help me to be a better Christian. But I look forward to the day, when we meet again, on that wonderful shore.

Mahes Brito was the backbone of strength to her family, and to all those who knew her. She was endlessly enthusiastic, always interested in everyone and essentially goodhearted .She possessed a deep reservoir of kindness and limitless generosity, which always reached out to help people, irrespective of who they were. She was a great lady, of presence and dignity.

'She walks in beauty like the night of cloudless climes and starry skies, and all that's best of dark and bright meets in her aspect and her eyes'—-Byron

- Ilica Malkanthi Karunaratne

Don Clement Francis Abeysekera

His legacy will help us live our lives

Clement Francis was my only younger brother. He was the fourth child in the family of seven children and God has mysteriously taken away the middle member leaving the elder and younger members behind. My younger brother was called Francis at home and in our town but after he got married he was known by his second name – 'Clement'.

My brother led a simple life. He was blessed with a mathematical brain. His immediate family members at home gave him all the encouragement to continue his advanced studies. His elder brother Fr. Stanley Abeysekera was particularly concerned about Francis's academic career. Fr. Abeysekera further helped Francis's three sons in education and employment. When I was abroad Francis wrote to me rarely but every letter he wrote was full of meaning. His English and handwriting were classy.

Francis's success at his A' Levels earned him a place in the University to study for a degree in physical sciences. He made a wise combination with Chemistry and Double Mathematics. After achieving his B.Sc. degree this all important combination qualified him to apply for many diverse jobs. After few years of teaching at his alma mater (De Mazenod, Kandana) he joined the Timber Corporation as a Regional Manager where he gained valuable experience working in distant districts. Ultimately his rare combinations viz Chemistry and Double Maths made him eligible to be selected as Production Manager at Sri Lanka Distilleries Corporation where he settled down as his permanent career until the age of 72 years.

Although the extended retirement age is 60 years in Sri Lanka, Clement was retained by his employer by giving him unlimited extensions until the age of 72 years. The secret of the correct blending of state alcohol and the adhering to the quality of State spirits were meticulously maintained by him. His services were demanded by the Distilleries Corporation until such time the usual old age ailments compelled him to retire. His skill and dedication to his career can be gauged by the multiple extensions he received.

Clement Francis was popularly known in his church. Being a talented singer he sang for many years in the church choir, St. Thomas's Church, Kotte.. He also organised the family rosaries which was appreciated by the neighbours and friends. Clement Francis was an exemplary character who had a large heart and always helped others in times of need.

At home his beloved wife Nana was at his beck and call during sickness. Clement's family is a musical family with his three talented sons, Christo, Suren and Janith.

The musical group 'The Saints' is led by Clement's second son Suren and together with his friends who loved the golden oldies, they enjoyed their music. During birthday, anniversary and other parties held by his kith and kin Francis also rose to the occasion delivering speeches.

Clement Francis was a remarkable father and he completed all his family responsibilities comprehensively. He left a legacy which he earned with great effort during his life to be used by his family members. An unassuming, unsophisticated, third son, musical, humorous, mathematical, and a clever blender of Sri Lanka spirits, has peacefully left us after accomplishing his mission towards his family and society.

John Damascene Abeysekera

Wilfred (Willa) Wickramasinghe

I will cherish your memory

June 13 marked the first month of my beloved uncle's sudden departure from this world, creating a vacuum in the lives of his family.
My memories of him over the 20 years of my life are almost impossible to put into words. I was blessed to have received his love and guidance from my earliest days.

He was concerned about educating his younger brothers and sisters, especially my mother, his youngest sister, who was his favourite. He showed the same concern for his nieces and nephews and was keen to mould us to become model citizens. He guided and advised us, his nieces and nephews and was always happy about our achievements. I remember how proud he was when I was selected to the Katubedda Engineering Faculty.

Many would agree with me if I say that his greatest quality was his generosity. His employees viewed him as a noble boss as he was concerned about their welfare and well-being. I was fortunate enough to have worked under him for a short period until I started my University education. He was a magnanimous person but he never publicized his beneficence nor bragged about his accomplishments.
I could go on for pages, but even an entire book would not be adequate. Dear uncle, all of us miss your loving presence and bubbly personality. You were the uncle I loved most. I will cherish your beautiful memory as long as I live.

May your journey through Sansara be a short one.

Januka Gunasena

G. Daniel

An educationist par excellence

A much loved and respected Principal of Southlands College, Galle, G. Daniel is no more. We bade our last farewell to this unique lady, with rare humane qualities three months ago.  She was born in 1931 and had her early education at Matara. She had her secondary and higher education at Anula Vidyalaya, Nugegoda and graduated from the Peradeniya University in 1958.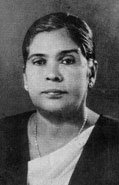 Subsequent to her marriage to Mr. Daniel, also an educationist of repute – she settled down in Galle and joined the noble profession herself starting as a dedicated teacher at Rathanasara Vidyalaya – Sandarawala, Baddegama. She rapidly rose to the position of Acting Principal and Principal at Sangamitta and Rippon – two reputed Girls' Colleges in Galle. Not stopping at that she further qualified as a Grade 1 Principal in 1988.
As Principal of Southlands College, Galle- an eminent Girls' College boasting a history of over 100 years – Mrs. Daniel was instrumental in achieving rapid progress in the College. She was successful in obtaining the 'Abeygunawardena Walauwa' building with the permission of the Department of Archaeology which enabled her to put up a three storied building to house over twelve spacious class rooms.
With more buildings being added to the College the student roll of Southlands' increased rapidly. This resulted in the intake of more teachers to teach additional subjects and more extra curricular activities being made available to the students.  A spacious and well equipped library was also begun. Thanks to her efforts Southlands College was upgraded to a Grade 1 National School. In 1985 Southlands College celebrated its Golden Anniversary with Mrs. Daniel at its helm. In the same year close to the library in the same serene atmosphere overlooking the sea a beautiful Buddhist shrine was opened. Though there were students of mixed nationalities and religions at Southlands College Mrs. Danial treated all alike.
In 1986 the College Dental Clinic was opened. In 1990 a well equipped Chemistry Laboratory was presented to the Science students of the College. 1991 saw computers installed in separate sections of the College. During the same period a reading room also came up.
The many annual events of the College were always well planned and meticulously looked into by Mrs. Danial herself. It was during Mrs. Daniel's time that President J.R. Jayewardene graced the school as a distinguished guest.
Although she was a second mother to all her students, teachers and minor staff, she was also a stern disciplinarian. Her personality and presence was felt by all of us even before she was sighted. After her retirement in 1991, Mrs. Daniel served as a member of the Ruhunu University Council for six years at the request of the then Minister of Education Richard Pathirana. She was also the President of the World Buddhist Women's Congress up to her demise.
As a teacher I have been fortunate enough to serve under two distinguished, honourable and dedicated Principals. One of them was Mrs. G. Daniel who made my life more full and more meaningful.
Thank you Madam, for what you have been. May your journey in Sansara be light and short.
Kanthi Wanasundera Seneviratne
Follow @timesonlinelk
comments powered by

Disqus