Mercury in it's third consecutive year as the "ACCA Platinum Status tuition provider "
View(s):

Under the unified strengths of their experienced and dedicated staff, both academic and administrative, Mercury Institute of Management has been achieving great success – consistent output of World Prizes-winners and high achievers in ACCA and CAT examinations since 2001, demonstrating their commitment and ability to match global standards in accounting studies and affirming its status as the only platinum accredited ACCA tuition provider in Sri Lanka ,for the third consecutive year.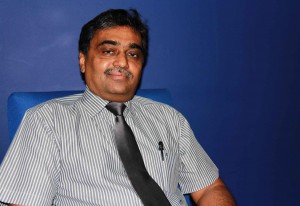 Speaking of their past achievements, Managing Director/CEO of Mercury Institute Jeevith Shakespeare, stated, "At Mercury we have a clear mission – to inspire students with enthusiasm for new ideas, to offer opportunities to excel in their chosen careers, and to provide the perfect place to pursue new knowledge, new learning and new understanding. Ask around and you'll find we have a growing reputation for our high quality and enjoyable learning experience. We initially commenced this institute with the hope of making a difference in terms of professional education ,including methods of teaching, and to inspire students to have the knowledge and confidence to apply what they have learned to the practical situations they are faced at work and today , I am very happy that we have achieved our goals and have produced more than 100 prize winners during the last 10 years in operation. ACCA also reviews the performance of their tuitition providers very stringently ,every year and this is the third year of us continuing our status as an ACCA platinum status tuition provider. We have also been instrumental in getting many students from overseas that include countries such as India , Bangladesh, Pakistan and the Middle East.
Affirming that their lecture panel was one of their key strengths, Shakespear said that Mercury also had a very stringent method in choosing them . He explained that whilst they took into context a lecturer's experience and knowledge , one of the key ingredients they looked for were their passion and love for teaching .Their proven track record of student success was also another factor that was given serious consideration. Mercury is also uncompromising on its compact, size-controlled classes which follow in the footsteps of top education countries like the UK which insist on a minimum number of students per class.
Shakespear went on to say "Each semester students have internal tests to track their progress and tutorials before they sit for their external final examinations. In addition, we also provide them with intensive revision courses to give them an overview on standard exam formats. These classes are followed by a mock exam where questions are answered under examination conditions. This is why that on top of consistently achieving exam results targets set by ACCA, meeting or exceeding worldwide pass rates, a majority of our students have been awarded the ACCA and CAT prizes including World Prize Winners."Mercury Institute hence has been benchmarked by students, parents and other institutes in the market as one that has outstanding student achievements with the focus of lectures to impart knowledge that stimulates learning and critical thinking..
Shakespear concluded by saying" If a business owner treats employees, customers, and competitors in a fair and honest manner they are far more likely to have an ethical work force of which they can be proud. The fact is that ethical behavior in business serves the individual and the enterprise much better in the long run and this has also been a part of the success of Mercury ."
Follow @timesonlinelk
comments powered by

Disqus