Let this be a National New Year and not a Sinhalese and Hindu New Year
View(s):

I am in complete agreement with 'Encarta's" views regarding certain existing constraints that erode our national pride as Sri Lankans.
Since the crushing of terrorism in 2009, the triumphant cry of our countrymen, led by the President himself has been 'One country,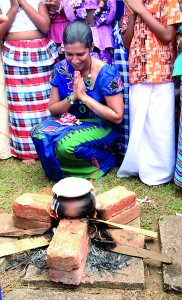 one nation'. Being 'proud to be Sri Lankan' to stress our Sri Lankan identity, many of us for decades have stated Sri Lankan and not Sinhalese, Tamil, Burgher or Muslim etc in both Government and private sector documents where nationality is called for. I call upon all our countrymen to do the same.
The New Year which falls in April is the only major cultural event that Sinhalese Buddhists and Tamil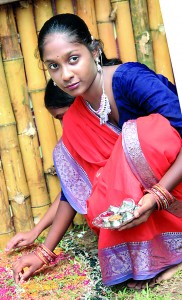 Hindus celebrate together, as all share in the many rituals that mark this occasion.
We have lived together for centuries and for most of the time in harmony throughout the country. Hinduism is a religion and Sinhalese and Tamils are two ethnic races. The event thus cannot be called Sinhalese or Tamil New Year.
We are now'One country, one nation' and as such this national event should be called 'National New Year' not Sinhalese and Hindu New Year.
This change will impact favourably in our effort to strengthen patriotism and national togetherness. People of different ethnicity in the US are still known as Americans and closer home in India all go as Indians.
The media must encourage all efforts to establish our Sri Lankan identity. The Sunday Times of April 1, 2012 and the Daily Mirror of April 3, 2012 referred to this day as a National New Year.
A 'proud to be Sri Lankan'
Via Email
Follow @timesonlinelk
comments powered by

Disqus