TechOne Global Learning: A Microsoft Accredited Learning Center
View(s):

By Joanne Kotelawala

TechOne Global was initiated in 2003 as a BOI approved company. Back then, the company solely focussed on software sales, as a Microsoft partner. However, as the company ventured in to the software market, they saw that many individuals did not know the benefits of purchasing original software and hence relied on pirated versions. This resulted in a greater realisation that the partners had to be adequately educated on the product prior to purchasing of the product. Hence, by educating the partner organisations it was seen that they were better informed to educate the customers. Currently TechOne Global has also reached out to six different countries; Maldives, Bangladesh, Brunei, Nepal, the Philippines, and Singapore.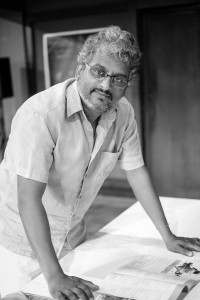 It is through these experiences that TechOne Global envisioned the opportunity of establishing a learning business. The Learning Center was implemented in November 2011, and it was the first time that the learning business was a direct contributor to the parent company. This enabled Tech One Global to establish their unique identity.
Wasantha Weerakoone, Chief Operations Officer, TechOne Global Learning said "many higher education institutes today focus heavily on education, but often we find that there is insufficient training with regards to the study area. The industry needs more professionals, who are not only familiar with the theoretical aspects but also the practical aspects. This is very important in an evolving field such as Information Technology".
TechOne Global currently offers courses ranging from basic stages, mid-level, and high-end. The Basic stages programmes aim to provide basic computer literacy for those who do not have a professional background in Information Technology. Candidates who successfully complete this stage are awarded an International Certification for Core Computing (IC3). "This programme is ideal for housewives or those involved in clerical work, it gives a good basic knowledge of the software. The IC3 certification is an excellent way to benchmark Sri Lanka in comparison to other global standards" added Weerakoone. The mid-level of programmes on offer caters to school leavers who are aspiring to be computing professionals in the future. The range consists of training in the area of computer support and software implementation and support, and also software development. The high-end range caters to computing professional who are looking to fine-tune their skills or develop skills with relevance to a particular area in Information Technology.One such qualification is Certified Ethical Hacker (CEH), who are professional hackers trained to detect security flaws in data security on any large or small scale network. "CEH qualified individuals are of great demand in the global industries today, as the entire reliability and security of an organisations data systems are under their purview" added Weerakoone. Another course offered is the Systems Center Family Solution; this is the central control of all aspects of the corporate networks. Centrally controlled features include security, software upgrading, remote troubleshooting and proactive management of abnormalities in systems as reported on the central console. "These functions are necessary to ensure that a business runs at its highest efficiency, continuously" added Weerakoon.
Furthermore, the high-end courses also include specific career-related software training programmes, such as excel for accountants, Adobe for designers etc. "we teach our students to go beyond the technicalities, we encourage them to think creatively and to use the software to support their professional skills" said Weerakoone. He further added "our lecture panel includes two lecturers, who are certified as Microsoft Most Valuable Professionals. These individuals are recognised for their commitment and contribution towards the local IT market. This recognition is given through Microsoft and a stringent process is followed to giving this recognition to individuals.
We have the single highest concentration of Microsoft Most Valuable Professionals (MVP) in an organisation; both individuals will be a part of the upcoming MVP summit and MVP training programme. In addition all our other lecturer are also Microsoft certified trainers".
TechOne Global Learning believes in providing a learning atmosphere that is a free-style environment, thus creating an atmosphere conducive for learning for the younger generation. All laboratories are fully equipped with the latest Microsoft training software and skills. The laboratory itself is maintained at the high standards stipulated by Microsoft, which also states that class sizes are restricted to twenty students. Weerakoon said "All certifications are issued directly by Microsoft".
Speaking on employment opportunities for students who successfully complete the program Weerakoon added "We have introduced a 'Guaranteed Job' program, where students who meet set criteria when they join the course and maintain a good performance average will be guaranteed employment opportunities. Since we are also an IT company there is a possibility of TechOne Global employing students as well". TechOne Global is also partners on large scale projects such as the National Census Project, with the electronic collection, storage and management of data.
Future programs to be implemented include the 'Gift a training' program where an individual can purchase a specific package from selected retail outlets containing a voucher for a training at TechOne Global "through the Gift a Training program an individual can give a lifetime gift which will be beneficial to the recipient" said Weerakoon. He further added "we are also in the process of implementing recorded training sessions which can be accessed online so that students can review and revise the content. This will be available for the high-end classes".
"These certifications are of a very high standard and there is no need of any additional qualifications. We often have degree-holders joining our institute to gain a better understanding of the practical uses of specific software programmes. This certification alone will enable students to gain a good job with a good pay" said Weerakoon, on the relevance and value of the training programme.
TechOne Global Learning is a recognised and certified learning company that is dedicated to providing its students with a practical approach to IT, thus enabling students to efficiently utilise the software packages and make applications that will aid them in their day-to-day work. The training you receive from TechOne Global Learning will enable you to stand out from the growing expanse of IT students.
Follow @timesonlinelk
comments powered by

Disqus