Register now for post A/L qualifications at IPM!
View(s):

Registration for two of the most popular human resource management courses, which are perfect for those who have just completed their A/L, are now on at the Institute of Personnel Management (IPM). With the growing importance of human resource management in today's business world, these two programmes are designed especially for school leavers with curricul a that will enhance their potential in the job market, and long-term career growth.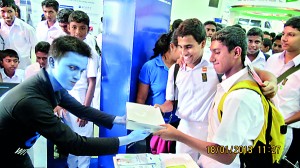 The Programme in Career Guidance and Development (PCGD) is specifically designed to assist students in exploring the career options and career paths best suited to them the best. The PCGD programme provides a comprehensive understanding of today's business world with core personality enhancing modules, such as communication skills, etiquette, and management, to enable students to gain that something extra in choosing the right career and enrich their attitudes towards gaining employment in their chosen fields. This is ideal for any career or field and admission prerequisites are O/L with a credit pass for the language the exam was written in.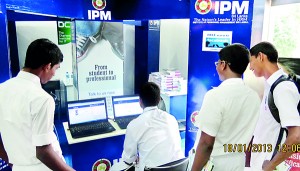 The Foundation Course in Human Resource Management (FCHRM) is a course designed to provide students with a better understanding of human resource management. It is ideal for those who are interested in pursuing a career in the challenging and ever growing field of HRM. The course is designed to mould candidates to fit in to local as well as international business environments. Along with basic HRM skills the course also focuses on providing the participant with an overall understanding of the functions of an organisation, labour laws, and management skills, so that once armed with a FCHRM candidates gain extra leverage when facing the globalized corporate world. Admission prerequisites are A/L with three passes.
HRM is currently one of the fastest growing professions, both locally and internationally, due to the recognised and truly accepted importance of the 'people factor' in businesses. Therefore, in the globalised business world Human Resource managers play an active and indispensable role as key decision makers-after all "People Drive Business"!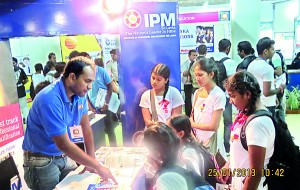 IPM being the pioneer in HRM training in Sri Lanka offers courses specially designed to suit the needs of the current local and international business environments, and it is the only professional body in the country providing such training. The Institute was established in 1959, and is a professional body incorporated by an Act of Parliament No. 24 of 1976. The IPM is affiliated to the Asia Pacific Federation of Human Resource Management and World Federation of People Management Associations.
Follow @timesonlinelk
comments powered by

Disqus