Quality ACCA qualifications offered by Neptune Edification for students in Kandy
View(s):

Association of Chartered Certified Accountants (ACCA) is a global professional body and is an ideal qualification for a candidate who wishes to have an eminent career in accountancy and finance. ACCA provides Foundation in Accountancy (FIA) as a flexible entry point to anyone who wishes to enter the prestigious qualification.ACCA's unique partnership with Oxford Brooks University of UK provides the students the opportunity of gaining a BSc on completing the Skills level of ACCA and heading to MBA on becoming an ACCA member.

Neptune Edification is currently the only official tuition provider in Kandy for ACCA and offers the added benefit of helping students to commence and complete their qualifications in their own home town. Students enrolling for FIA at Neptune Edification do not require any formal academic qualification and students who have sat for their A/L examinations or O/L examinations in 2012 can now join Neptune Edification for the semester commencing on 19th January 2013.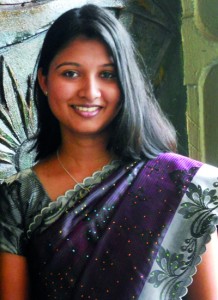 Neptune Edification Private Limited which comprises of a Board of Directors who are professionally qualified accountants, commenced their operation in January 2012 .Their ACCA faculty has many years of experience – both in industry and education and are passionate about teaching their subjects, and committed to helping you achieve the very best ACCA exam results.They have been instrumental at present ,in having produced 4 Sri Lankan Prizes and a Top 3rd affiliate . Neptune has also produced pass rates above the global pass rates in June 2012 ACCA exam session. At Neptune Edification students are given individual attention to ensure they are properly guided in achieving the qualification.
Endorsing Neptune and the benefit she had gained by studying at the Institute ,KrishniBalasubramaniam an ACCA member, said "When I decided that my career should be in accountancy and finance, I had no choice other than ACCA , due to its uniqueness and global recognition. Whilstdoing the qualification, I realized it provides a wide range of knowledge through its exam selection and structure.She is today an associate member of ACCA and has wonSri Lankan Prizes for the following subjects of ACCA:that include Taxation (World Rank 8),Financial Reporting(World Rank 13), Advanced Taxation(World Rank 24) and was also placed the top 3rd Affiliate of ACCA exam session for December 2011.
With over four years of experience in the accounting and auditing field including state banks, limited liability companies, large NGOs and the plantation sector, she is also a Lecturer and Director of Neptune Edification and has over 2 years of experience in lecturing including 1 year at Neptune Edification for the subjects in Financial Accounting, Financial Reporting and Performance Management for ACCA professional qualification. Commenting on her success Krishni stated that "I am very happy and proud to have reached the ACCA membership. Studying for the qualification was challenging but interesting. The qualification and my job complements each other as I progress even after completing ACCA. I am very thankful to my family and my employer MKMT & Company Chartered Accountants for the moral support given to me in achieving my success. Each Sri Lankan prize and the membership I gained rewarded myself very much at my workplace".
Speaking about the Institute ,she also added that "We don't stop at providing total ACCA exam success. Our approach focuses on offering everything you need to succeed in both your ACCA tuition and your career as a qualified professional.". We aim at ensuring high quality and standards in all aspects such as adequacy of learning resources, competence of lecturers, quality of teaching, level of student support, effectiveness of assessment strategies, and ensuring that appropriate and effective teaching and learning opportunities are provided to all students. In addition , at Neptune we also encourage students to have interests additional to their studies such as sports and charity.
In conclusion she stated that "With our strong international relations, outstanding resources and focus on quality higher education, we will continue to maintain high standards at Neptune Edification that will no doubt make it the ideal place for students in Kandy to pursue a world renowned accountancy and finance education in Sri Lanka.
I am very happy and proud to have reached the ACCA membership.
Studying for the qualification was challenging but interesting.
The qualification and my job complements each other as I progress
even after completing ACCA. I am very thankful to my family and my
employer MKMT & Company Chartered Accountants for the moral support given to me in achieving my success. Each Sri Lankan prize and the membership I gained rewarded myself very much at my workplace
Follow @timesonlinelk
comments powered by

Disqus