Maximise Sales Resources using Pre-qualification techniques
View(s):

By Sujitha Miranda

Pre Qualification is a concept which can be implemented in the sales field which helps sales personnel to achieve a higher conversion rate, keep them motivated and maximize the sales resource for the company.  This concept is particularly relevant to companies selling high cost technology related products such as Software, Office Equipment, Medical equipment and equipment for production facilities etc:    Sri Lanka is progressing fast in the use of these types of technologies.   Marketers of these products will have a plethora of inquiries.   Pre-Qualification is a useful tool to manage these inquiries efficiently and to separate the "curious from the serious" so that only serious inquiries that have a high potential of closing is passed on to a technical Sales expert.  This may not apply to products that are of low cost such as office supplies because technical expertise is not a key requirement   for selling such products.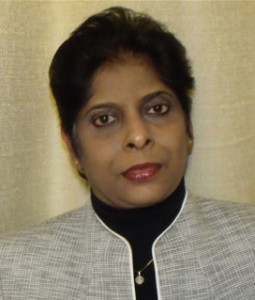 Mrs.Priyani Anandakrishnan MBA – Postgraduate Institute of Management (PIM), Sri Lanka, is an expert facilitator in Pre Qualification who uses a 5 point formula successfully for pre-qualifying opportunities. She involves in sales training and Market research for a multitude of clients.
At present she is a Business Development Lead – ETI Sales Support – Westchester, New York, who primarily handles pre-sales activities for Motorola Solutions and Google Search Appliance  (GSA) with extensive experience gained in Business to Business  communications with  Business executives  of Fortune 500 companies  and finding out from decision makers the company's needs and creating the opening for further evaluation of GSA for corporate information search or enterprise mobility products. Moreover, she owns her consulting company, providing market research and Customer service Quality Control testing for major technology retailers, Supermarkets, hotels, fast-food and restaurant chains.  She holds an Advance Certificate in Marketing – Chartered Institute of Marketing (CIM) UK, Graduate- Chartered Secretaries & Administrators -UK (ACIS), Diploma in Teacher Training- Institute of Hotel Management & Tourism, Salzburg, Austria and Diploma in Hotel Management & Tourism – Sri Lanka Hotel & Tourism Training Institute, Colombo as well.
As she stated "once the pre qualification criteria is fully met, leads can be passed on to the sales force, for further action and closing. The need for increased technology sales will invariably create a demand for technology expertise as an integral part of the sales force. This combination can be rare and expensive and is an asset that needs to be used judiciously. Proper management of the sales pipeline and pre qualification of leads will ensure that this resource is used efficiently and effectively.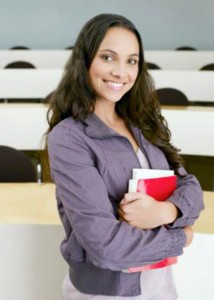 Pre qualification can ensure that sales that have a high potential of closing in the near term, are passed on to the sales force. This will maximize the sales resource. Though pre qualification requires special skills and training, a high degree of technical knowledge is not required.  If done well, it helps the sales force to convert inquiries into sales smoothly and quickly.
Even though the key questions in the pre qualification process may need to be fine tuned based on the product or service being sold, they broadly fall into 5 different areas.  It is fair to say that when all of them have been met, the likelihood of closing the sale is high. If not, the lead needs to be held back and nurtured to its maturity by those who pre qualify, if there appears to be future potential. If there appears to be absolutely no potential now or in the foreseeable future the lead should be exited from the pipeline which is also an important aspect of sales pipeline maintenance as it is ineffective to clog the pipeline with worthless leads."
She was a Training Specialist who Represented Sri Lanka at the South Asian Tourism HR Development Project and was employed by Transtec, Belgium, project contractors for the European Union.  She has over 15 Years of working in Sri Lanka, as a trainer and former vice principal at the Sri Lanka Hotel and Tourism Training School, Colombo and International Hotel School, Mount Lavinia, and whilst in these jobs, she has had the opportunity to attend many workshops for the Hotel Tourism trade in different parts of the world conducted by the WTO, ILO, APO etc.
Her future career aspirations is to expand her own consulting service "Solve IT Consulting"  to   share her knowledge and experience internationally to improve  Business development  and customer service skills across multiple industries such as Hospitality,  IT, healthcare,  Supply chain management etc. "If I am invited  to conduct training based on the above, I will certainly consider it  with pleasure" she stated in her interview before flying back to New York.
Further information on her training please contact: educationtimes1@wijeya.lk
Follow @timesonlinelk
comments powered by

Disqus