ICAM provides the best higher education abroad – after O/L'S & A/L'S
View(s):

A prestigious profession for a son or daughter is the dream of every parent. Today, there are many opportunities for Sri Lankan youth to pursue higher studies in top ranked overseas universities at an affordable cost.

ICAM Education Centre has a wealth of experience in finding solutions to the educational needs of Sri Lankan youth.
ICAM Education Centre represents Acharya Institute in Bangalore which is affiliated to the Bangalore University, Rajiv Gandhi University of Health Sciences and Vishweshwaraiah Technological University in India. Acharya Institute is a campus that is a learning home to nearly 9000 students from 25 countries. It offers courses in Engineering, Computer, Business Management, Biotechnology, Microbiology, Genetics, Pharmacology, Nursing, Fashion Design, Interior Design, Law, Medical Lab Technology, B.Com, Psychology, Journalism, Physiotherapy and Hotel Management.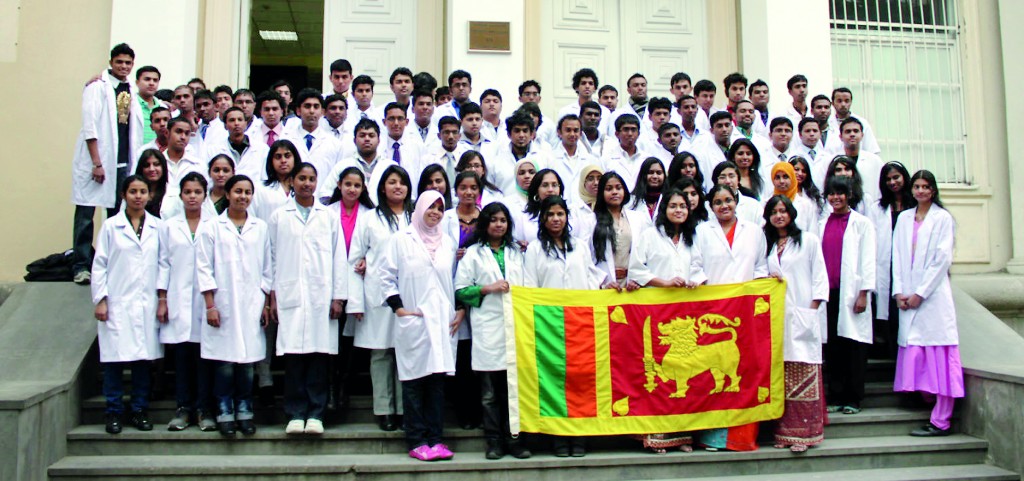 ICAM also represents the best medical colleges and universities in the world. Among them is Tbilisi State Medical University in Georgia, one of the oldest and largest medical universities in Eastern Europe. The total student population studying the Medicine Degree is about 3000 from 41 countries. Among them are about 200 Sri Lankan students.
The University is recognized by the Sri Lanka Medical Council (SLMC), General Medical Council of UK (GMC), Education Commission for Foreign Medical Graduates (ECFMG-USA), European Universities Association (EUA) and World Health Organization (WHO). It is also listed in the Avicenna Directory.
Now Sri Lankan students have a great opportunity to make their dream come true by pursuing a Medical Degree from a world recognized university at a very affordable cost.
We also represent Nepalgunj Medical College in Nepal which is affiliated to Kathmandu University, Dalian Medical University in China, Rajiv Gandhi University of Health Sciences in India and reputed universities in the USA, UK & Singapore. These courses are tailored to meet the special requirements of Sri Lankan students.
On campus hostel accommodation (spacious single or double rooms with attached bath and all facilities) will be provided to all students.
ICAM Education Centre has already found placements for nearly 1000 students in foreign universities. References and contact numbers of these students and their parents will be made available for prospective students and parents.
ICAM Education Centre will conduct a Seminar & Personal Counselling Session at BMICH (Block 2, Committee Hall E) on 9th February 2013. The main aim of this event is to educate parents and prospective students about the study opportunities available in their chosen path. ICAM welcomes all students and parents to participate in this event.
For more details,
please contact:
ICAM Education Centre
17A, Kassapa Road, Colombo 5
Tel: 0773-022177, 0777-564970, 011-2593933
Tel/Fax: 011-2593944
E-mail: info@icam.lk
URL: www.icam.lk
Follow @timesonlinelk
comments powered by

Disqus