Horizon City Campus – Now in the city of Colombo and within your reach
View(s):

Horizon Campus, Malabe, since its inception in January 2011, will in a few weeks time mark its third anniversary since venturing into the field of higher education in Sri Lanka. In this short span of two years, Horizon Campus has successfully established vital links with internationally recognised higher education institutes – namely, the Karnataka State Open University (KSOU) and University of London (UOL) – being affiliated to the former, and enjoying a candidate status as a Teaching institute with the latter.

These links have in the past two years provided world renowned courses of study to the hundreds of undergraduate students who prudently sought admission to Horizon Campus.

Although the campus is located in a state of the art facility in Malabe, the constant demand for a "City Campus" had spurred the management to take positive measures in this regard, resulting in Horizon Campus set to open a city campus in Colombo, so as to accommodate those undergraduate students to avail themselves the state of the art facilities that Horizon provides in its purpose built campus in Malabe, in the city campus as well.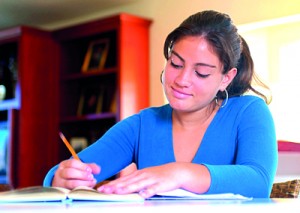 The management of Horizon had acquired an existing building on a vast area, extending to almost an acre – with the building as it is having five floors with a floor area of 32,000 square feet. Thus, this spacious and conducive environment will serve to conduct its internationally recognised courses of undergraduate and diploma studies leading to marketable degrees and diplomas anywhere in the world.
With ample space available for parking, horizon would also introduce the same recreational facilities to the City Campus students, having provided the same for its students in the campus at Malabe.The City Campus is in close proximity to public transport covering many routes that are easily accessible while Narahenpita (Colombo 5) and the Baseline Highway are, but a walking distance away. The City Campus that the management of Horizon will establish aims at delivering quality education to the discerning student.
Worthy of mention is the motto by which the KSOU imparts knowledge – 'Higher Education for Everyone, Everywhere' which underscores the commitment of the lecturers and teachers at Horizon Campus, as well its aim of providing 'a truly inspired learning experience in a holistic environment' as it prepares to conduct the following courses of study, initially, at the city campus:
LL.B. & 7 BSc degrees under the University of London International programmes
BSc and MSc Psychology
Bachelor of Education
Diploma in Teaching
Diploma in Pre School Teaching
English Language courses for Beginners and Professionals
The Karnataka State Open University is a recognised and renowned institution not only in India but across the globe and plays a significant role in promoting higher education through the Open-distance learning system (ODL). It is a fact that a country that achieves its targeted growth in higher education is on track to being considered a super power. KSOU that has a strong genesis of the Institute of Correspondence Course and Continuing Course and Continuing Education (ICC&CE) – a pioneer in the Asian continent, was established in 1996 under the state enactment KSOU Act 1992.
Horizons' current facilities that are on par with international higher education institutes will be available to the students of the city campus, especially the Psychology lab which is first among all the private campus' in Sri Lanka. Until such time that all the necessary facilities are set up at the city campus, the management of Horizon has made arrangements to provide to its students of the city campus all the facilities available at the Malabe campus – such as laboratories equipped with every necessity, a well stocked library for reference, a computer laboratory with internet facilities, comfortable reading rooms etc..In addition, facilities to engage in sports and recreational activities, so vital in today's context of unwinding after a day of concerted study, as well as a swimming pool for use by the students is another facility that will be made available in the immediate future.
Commenting on its link with Horizon Campus, the director of the London School of Economics (LSE), University of London (UoL) said that when Horizon Campus approached UoL, they were impressed with Horison's vision and plans to offer quality higher education to undergraduate students in Sri Lanka, and had decided to work with Horizon Campus by offering their internationally recognized courses of study that would lead to students obtaining UoL's degrees, recognised worldwide. In addition to the LL.B. degree of the UoL, LSE courses leading to BSc degrees in Banking & Finance, Economics, Economics & Management, Politics & International Relations, Accounting & Finance, Accounting & Law& Economics & Finance, commenced in September 2012.
Horizon Campus' step by step approach in commencing courses of study for which there is a demand before expanding to other disciplines is considered sensible by the senior officials of LSE.Notably, according to LSE sources, Sri Lanka has produced some of the best students over the years and they are hopeful that Horizon Campus too would meet the stringent criteria that have been laid down by UoLin providing for the respective degree programmes.
Students should look not only on the options available in as far as degree courses are concerned but also look at other facilities that a campus can offer, and such facilities as available at Horizon Campus would be on par with universities in other parts of the world. The fact that Sri Lanka has some of the best students who have passed out of the University of London has been attributed to the school system in the country, which according to LSE officialsis very good. It has been said that Sri Lankan students are well prepared, have good work ethics and noticeably their knowledge in Mathematics and English is good. Thus, Sri Lankan students have, over the decades proved to be outstanding.
Horizon Campus, having launched its LSE programmes of study, would therefore be in a position to contribute towards quality higher education in Sri Lanka, and it has the potential to become an independent, higher educational institute in the future.
For further details on the respective degree and diploma programmes call Lalani on 0716 613 613 or Jeevanthi on 071 240 77 77.
Follow @timesonlinelk
comments powered by

Disqus